Russia plans to build a new airliner bigger than the Sukhoi Superjet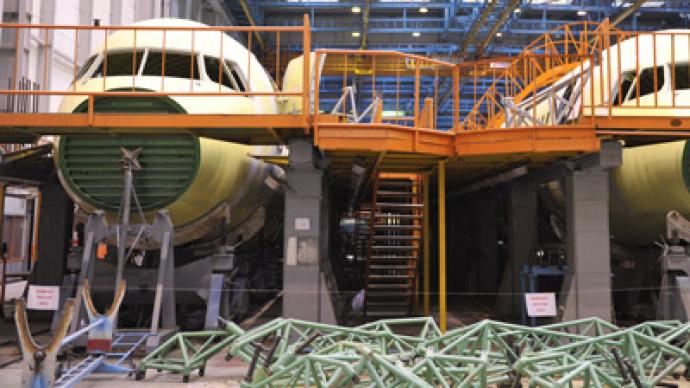 Russia's United Aircraft Corporation (UAC), the maker of Sukhoi Superjet has announced plans to build a new airliner by 2016, which will bridge the gap between the Superjet and the larger MS-21 airliner currently in development.
The company's CEO Mikhail Pogosyan says, "We are considering an airliner with 130-140 seats as halfway between the Sukhoi Superjet with 110-115 seats and MS-21 with 150-200 seats".The company plans to build as many as 485 planes between 2012 and 2014, Pogosyan revealed.  This year UAC is going to sell 20 Superjets to customers and to start testing the new T-50 fighter. Pogosyan also says the company plans to boost its order book by 100 airplanes. Currently UAC has 300 orders for civil aircraft and 278 for military.UAC is also interested in the creation of a major international alliance of aircraft-makers including companies from a range of countries, according to Pogosyan. "The foremost partner could be India, which would provide access to the growing Indian market," he said. Other candidates for the alliance are considered to be China, Indonesia, Italy, South Africa and Ukraine, he added.Russia is currently developing joint projects to build military aircraft with India including the T-50 fighter and MTA transport aircraft program. It also builds the An-70 in cooperation with Ukraine. Last month UAC signed a deal with Italy's Finmeccanica to jointly develop a maritime patrol aircraft.