Agriculture looking for a better pricing and transport regime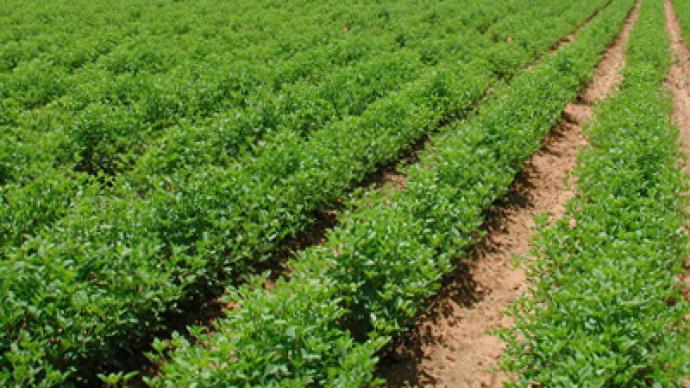 With Russian agricultural production expected to remain in focus against a volatile international commodity market, Business RT spoke with Richard Warburton, CEO of Black Earth Farming, about key issues in Russian agriculture.
RT: Many analysts are tipping strong price pressures for agricultural commodities – is Russian agriculture in a position to significantly lift production quickly?
RW: "I think,one of the problems with the export ban is that whilst it actually protected Russian consumers and the livestock sector for a short period of time, it may reduce the necessary production response to come in behind higher prices. So, whilst it helped in the short term, it may not have helped over the medium term."
Richard Warburton, CEO of Black Earth Farming
RT: Do you expect another food shock, similar to that in 2008?
RW: "I think, 2011 prices will stay pretty high internationally and Russia will follow the suit. For 2012 , it's quite difficult to say anything concrete at the moment. The only view we have today for 2012 is that maybe the inventories are going to stay lowish. Basically, I expect a lot of volatility in the medium term. There is still a lot of farmland that can come in and out ofproduction around the world and I think the medium term will beSupply shocks , followed by government intervention which are increasingly a part of the landscape , followed by production responses – therefore price volatility.
RT: Why isn't Russia a bigger global agricultural player?
RW: "Logistics is definitely one of the big issues. Russia isglobally competitive on cereals and oil seeds to the farm gate, but beyond that we start to fall behind, and that's because of the transportation and port costs that are significantly higher than in the rest of the world and more competition and investmentin this area would benefit Agriculture.
But there are also some other issues.Russia needs to create an environment that will support investment into crop plant breeding, in particular cereals. We need better genetics and that means creating the right environment for the life science and breeding companies to invest. I think, another significant issue would be having more options with crop marketing that allow growers to manage risks. If you are in Western Europe or North America there are a lot of marketing options that help with managing risk , for example you can sell and price crops for 2 years into the future. When prices are high, forward prices are often a reflection of spot prices, and if timed well it allows you to hedge off some of the crop price risk in future years. It still remains difficult to sell crops 'forward' in Russia at the moment.
James Blake, Anastasia Kostomarova, RT