Aeroflot spreads wings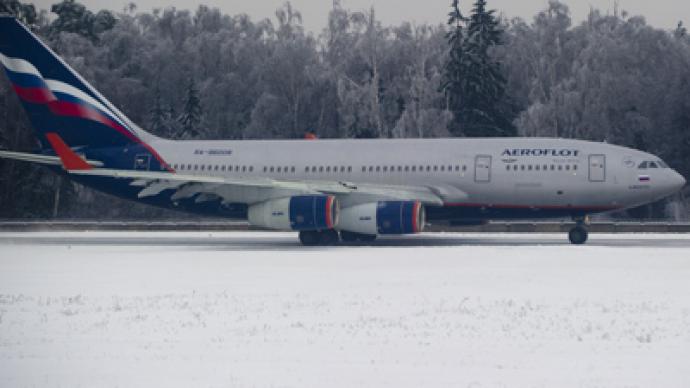 Russia's leading airline Aeroflot has cemented its position by posting the best results of any Russian carrier last year. Passenger numbers grew 25.6% or 14.1 million in 2011.
Aeroflot's figures were given a boost in December with numbers for the month up 38.7% to 1.2 million. International passenger number grew 23.4% to 671,900 while 526,400 travelled on domestic fights up 64.7%. In 2011 Aeroflot operated 42 billion passenger-kilometres, which is 20.8% more than in 2010.Though the seat occupancy rate remained unchanged comparing to 2010 and was 77.5%, it offers a challenge to increase passenger traffic without boosting air carrier's capacity, experts say.  "In general the growth of Aeroflot's figures was provided by operating on international routes", says Kirill Markin  from Investcafe. "The company is expanding its international route network and offers direct flights to major airports. All these factors contribute to its leading position and financial and operational growth".Aeroflot also continues its investment program in modernising and expanding its fleet, which will contribute to capacity growth, Markin added.Aeroflot showed better growth than European rivals, while Austrian Airlines passenger numbers came at 11.3 million passengers or 3.4% more than 2010 and Swiss' grew 8% up to 16.4 million passengers. Meanwhile the Lufthansa Group showed 11.1% growth in 2011.Overall global airline passenger traffic rose 5.9% last year, according to the International Air Transport Association.
You can share this story on social media: