Rusal adds another rouble to Norilsk dispute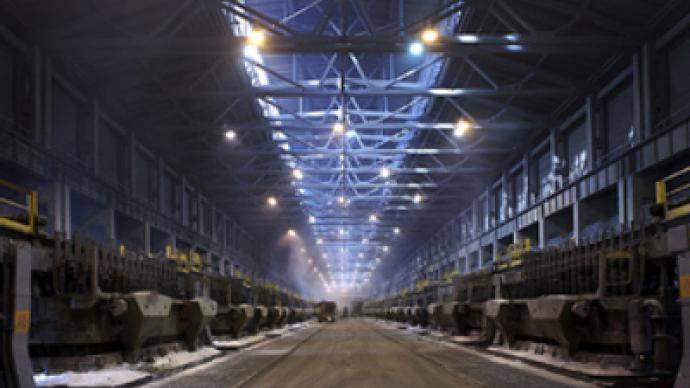 Ahead of an extraordinary general meeting on October, and with claims both Rusal and Interros are lining up funding to buy each other out, Rusal is seeking one rouble in damages from the Norilsk pension fund.
Rusal reported on Friday that it had filed against the Norilsk Nickel pension fund for "publication on the official web site of Norilsk Nickel non government pension fund data that is not true and discredits Rusal's goodwill."
The world largest aluminium maker, and 25% stakeholder in Norilsk Nickel, is claiming its reputation has been damaged to the extent of one rouble.
The claim comes after the non government pension fund of Norilsk Nickel, on August 9, posted an announcement accusing Rusal of both social and financial irresponsibility and "the desire to get inadequately high dividends", which indicated "their aspiration to get the maximum amount of money from Norilsk Nickel" and which "will stop a salary rise, cause massive retirements and stop the investment programme and further production development."
The announcement noted that Rusal, in turn, had retrenched around 14 thousand people in 2009, economized on safety and ecological needs and had even accused Norilsk Nickel fund of being spendthrift for buying aircraft. The fund had urged interested investors to set up a pool to buy out Rusal's shares from Norilsk Nickel.
Rusal responded on Friday with the claim that the Norilsk Nickel non government pension fund accusation was just a part of an ordered PR campaign against Rusal, initiated by those trying to distract people's attention from the real situation in Norilsk Nickel and its management standing.
Applying under article 152 of the Civil code of Russian Federation the Aluminium giant asked for a compensation of 1 rouble from the Norilsk Nickel non government pensions fund for nonmaterial damages.
You can share this story on social media: