Rusal posts 9M 2010 net profit of $1.42 billion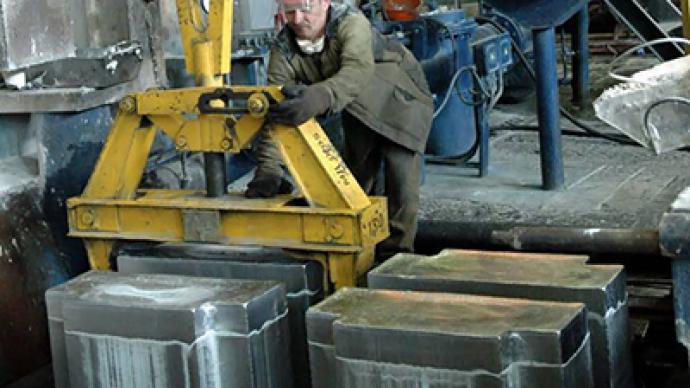 Russian aluminium producer, Rusal, has posted a 9M 2010 net profit of $1.42 billion under IFRS.
­The 9M net result compares with an $826 million net loss posted over the same period a year earlier, with 9M adjusted EBITDA jumping from $328 million in 2009, to $1.889 billion this year, as revenues rose 36.6% year on year to $8.029 billion.  For 3Q 2010 Rusal posted a net profit of $29 million, down 55% year on year.
Rusal says the results reflect a rebounding global aluminium industry, with higher prices, and increased Rusal production of aluminium and alumina, coupled with a tight rein on costs. 
Rusal noted too, in a statement, that finance income had been impacted by the pricing mechanism of long term electricity contracts with related parties.
"In November 2009, the Company entered into long-term electricity contracts with related parties through 2019-2021. The contract pricing contains a fixed or a cost based component and an LME-linked price adjustment. Management has analysed the contracts and concluded that the price adjustments represent embedded derivatives which were valued at USD570 million as at the end of 2009. Estimates of the fair value of the embedded derivatives are particularly sensitive to changes in the LME aluminium price. A change in the LME aluminium price between 31 December 2009 and 30 September 2010 resulted in a gain from revaluation ofembedded derivatives amounting to USD181 million."
Rusal CEO, Oleg Deripaska, commenting on the results was upbeat, noting the company was entering a growth phase.
"We have consolidated our success in reducing costs and improving production efficiency, which has allowed us, in spite of the rising costs of raw materials and energy, to achieve one of the most competitive production costs within the aluminium industry. This enabled us to meet the growing demand for aluminium by continuing to increase production volumes at existing facilities, as well as at the modernized Irkutsk aluminium smelter, where new modern highlyefficient equipment was launched. Our aluminium production output grew by 78,000 tonnes over the period."