Gold price surge driving interest in Russian miners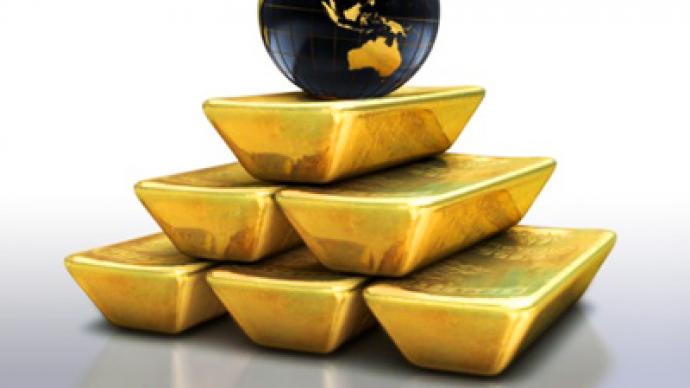 The gold price surge beyond $1400 an ounce is driving increasing interest in Russian gold producers with analysts tipping increased Russian production and an upside for Russian gold producers.
Russian gold production has climbed 47% between 2000 and 2009 and ranks in 5th place globally.  According to the Russian Gold Union Russian production comprised 7% of total production worldwide in 2009 with an almost 12% year on year increase in 2009.  
Rising global prices which have in recent weeks gone beyond $1400 an ounce, are spurring Russian gold production, with producers future planning output increases according to Robert Mants Senior analyst for metal sector Otkrytie bank
"The total supply of gold has increased by 11% to 4 025 tonnes since 2009. Over the last two weeks, we have seen record gold prices – over $1350. We believe this trend will remain and push major producers to boost output capacity by between 50% and 125% over the next 5 years. I assume very few regions globally can match this incredible rate"
Globally gold prices are being driven by increasing councerns about global currencies, in particular the US dollar in the wake of quantitative easing measures announced by the US Federal Reserve last week, and by mounting councerns about the outlook for the Euro in the wake of debts councerns affecting Eire, Greece, and Portugal.  
Erik Danemar Director Russian Equities Mining & Resources Deutsche Bank Moscow says that investor anxiety, and the uncertain outlook for the global economy is pushing increasing investment demand..
"The main pressure comes from councerns about the state of the global economy and, especially, about the reliability of fiat currencies as monetary stimulus continues. Investment demand is the key driver. Reversal of central bank selling is another."
Otkrytie's Robert Mants says Russian gold producers are in a box position to capitalize on the increased investment demand for gold with a low production cost base.
"Russian gold producers are relatively low cost producers on a global scale: the average total cost of production among 4 leading producers – Polyus Gold, Petropavlosvk gold, Highland Gold and Polymetal is projected to be $488 per ounce in 2010 versus a global average range of $550 per ounce."
This year has seen Russian gold producers broadening their global exposure with listings and IPO's.  This comes on top of major Russian metals producers, notably Severstal, buying gold production assets internationally.  Mants says this will see further listings at home and internationally.
"As the US dollar continues to remain weak and U.S interest rates remain low in the mid-term we foresee many new gold projects in the pipeline. Both Polyus Gold and Polymetal are planning some form of SPOs in the near term. This should increase liquidity at both companies and also give them a "currency" to go out and acquire international assets."  
Gold prices are tipped to remain buoyant into the short to medium term at least.  Mants believes prices will continue to firm into the coming year before pulling back subsequently.
"We believe gold prices will continue to trend upwards in 2011. Our average price forecasts are: $1225 per ounce at the end of 2010 increasing to $1400 in 2011 and pull back to $1350 per ounce in 2013."
Deutsche Bank Moscow's Danemar is even more bullish about the short term anticipating prices holding beyond $1400 an ounce over the coming year.
"I think gold is most safe investment and will prevent investors from risk for a long time, thus my  forecast price in 6 months, and in 1 year $1425 $1475 per ounce respectively."