Rusal posts 1H 2010 net profit of $1.3 million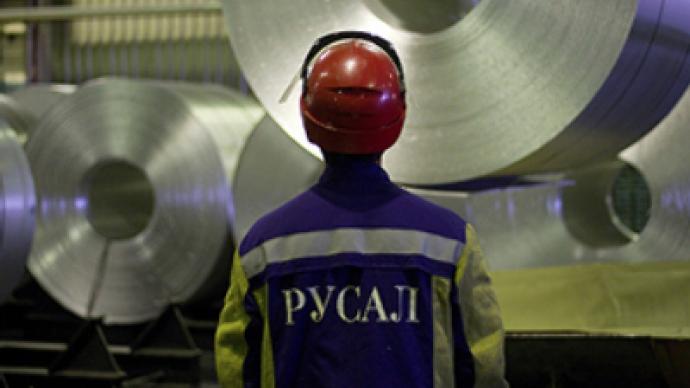 Russian aluminium producer Rusal has posted a 1H 2010 net profit of $1.3 million under IFRS.
The bottom line is a sharp turnaround from the net loss of $868 million posted for the same period in 2009, with adjusted EBITDA 1H 2010 increased to $1.4 million, as compared to negative $144 million for the first half of 2009.
According to the report the adjusted EBITDA margin has returned to historically comfortable level of 24.9% on the back of year on year increase in revenue by 41.6% to $5.3 million.
The company attributed the revenue increase to a higher aluminium prices and a year on year 2.3% decrease in cash operating costs from an average of $1.7 per ton of aluminium for 1Q 2010 to an average of $1.6 per ton for the second quarter of 2010.
Rusal CEO Oleg Deripaska hailed the upturn in the net profit results, pointing out the significant role of implementing new technologies along with the enhanced programs on operating cost reductions.
"UC RUSAL significantly improved its strong financial performance in the first half of 2010. We have increased revenue by 41.6%, returned to a historically comfortable adjusted EBITDA margin of 24.9% and consolidated the positive rate of return. These results reflect the significant improvements in our operational efficiency including the impact of various cost-saving initiatives and productivity enhancement programs. As the industry outlook began to improve, we started to restore production at our facilities, and also increased our capacity through the launch of a technologically and environmentally advanced fifth pot line at the Irkutsk aluminium smelter. This will strengthen our position as the world's largest aluminium producer."
Deripaska noted that, with continuous financing and development, the company tends to strengthen its position on the domestic and global markets.
"Recessions are followed by active growth and dynamic development, which we need to be prepared for. Continued recovery in global markets should generate good opportunities for growth in demand for aluminium, as it is a base metal required to support key industries and growing economies. As financing has been finalized for the completion of the BEMO Project and further negotiated for the Taishet Aluminium Smelter, more than 1 million tons per annum of new, more efficient aluminium and electricity production capacity will be ensured. Asia is a key region for the aluminium industry and consumption, driven by China, is forecast to continue to grow. UC RUSAL's developing presence in the region will allow the Company to capitalize on its competitive advantages, thereby achieving even stronger financial performance and value growth."
You can share this story on social media: