Market Buzz: Ruble devaluation not in Russia's interest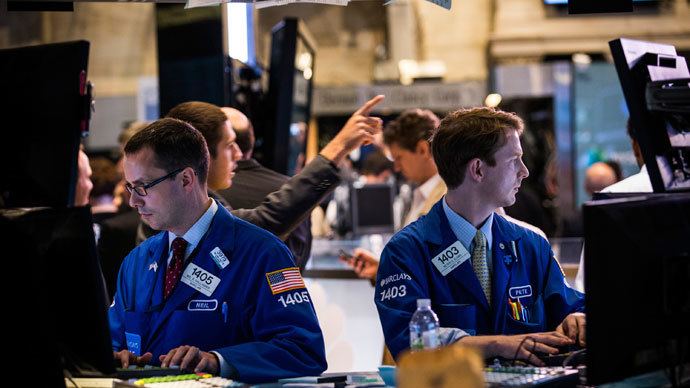 Russian floors made slight gains on Friday after opposition leader Aleksey Navalny was released from custody, and will look to make up lost equities during Monday's trading session.
After sinking more than 1.6 percent on Thursday, the MICEX recovered to 1,424.22, up 0.18 percent and the dollar-based RTS index improved 0.54 percent to 1,389.73.

Ruble futures still show the currency weakening 0.5 percent against the US dollar, after gaining 0.8 percent last week.
Speaking at the G-20 meeting in Moscow, Finance Minister Anton Siluanov confirmed Russia has no ambition to artificially strengthen or weaken the ruble, and are interested in maintaining supply and liquidity.

"It's not in our interest to have sharp fluctuations of the ruble. We are for the ruble to be fluctuating within the narrow corridors that have been created," said Siluanov.

Oil futures continue to trade high on Asian sessions as crude WTI is up 0.01 percent at $108.05 but Brent is down 0.58 percent at 108.07. Oil futures will continue gains on strong US economy data.

New York floors closed the week on a high, as the Dow Jones rose by 0.5 percent, the S&P index by 0.7 percent, and NASDAQ down 0.4 percent. Positive earnings from Fortune 500 companies lifted economic morale- US investors pumped more than $17.5 billion into US equity funds, the most since 2008, which sent the S&P index soaring to a record $15 trillion.

The US will publish private sector data on home sales on Monday, an element in Monday's trading.
On the other side of the pond, European markets are in the red. The EURO STOXX 50 is down 0.07 percent at 2,716.17, France's CAC is down 0.06 percent at 3,925.32, and the DAX has slipped 0.07 percent to 8,331.57. Britain's FTSE index is rallying up 0.44 percent at 16,124.36.
Asian stocks are trading high on Shinzo Abe's secured victory in the weekend election for Japan's upper house of parliament. Stocks may also be high on China's central bank's decision to remove the lower lending limit for banks.

The Nikkei has gained 0.16 percent and the Hong Kong Sang Index has edged up 0.08 percent. 

Australia's ASX 200 surged at market open, but has slowed its growth to a positive 0.50 percent to 4,996.90, continuing its strong July session.