Market buzz: Investors welcome good news from Fed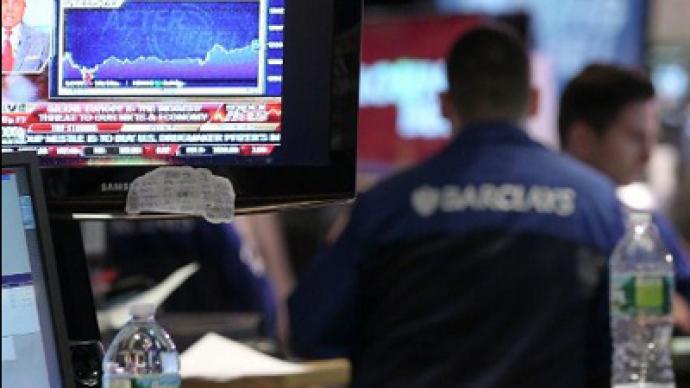 On Thursday markets are likely to continue their growth, savoring the Fed chairman's encouraging statement that the central bank would do more if necessary to lift the economy.
Asian markets were mostly rising in Thursday's early trade, tracking the overnight performance on Wall Street higher. However, some of the Asian stocks gave up early gains to trade lower, as investors digested a slew of earnings reports.The Shanghai Composite Index was lower 0.49%  and Japan's Nikkei Stock Average and South Korea's Kospi  were both inching lower  0.2%. However, Hong Kong's Hang Seng Index gained 0.2%. US stocks rallied on Wednesday as the Fed chairman reassured the markets that the central bank would do more if necessary to lift the economy. The Dow Jones industrial average added 0.69% and the Standard & Poor's 500 Index rose 1.36%.The Nasdaq Composite Index jumped 2.30% on Apple's earnings surge, posting its best daily percentage gain in more than 6 months.Federal Reserve Chairman Ben Bernanke encouraged investors further when he said the US central bank "would not hesitate" to launch another round of bond purchases to drive borrowing costs lower if it looked like the economy needed it. In Europe the FTSE inched higher 0.16% and the DAX rallied 1.73%In Russia the markets were sluggish to track the European and US rally, the RTS gained 0.46% and the Micex rose 0.31%. "The Russian markets are likely to open into positive territory, showing a growth of 0.3 – 0.5% as investors are likely to continue to display optimism following the Fed's announcement", says Mark Bredford, analyst from consulting group BCS.
You can share this story on social media: