Rouble continues slide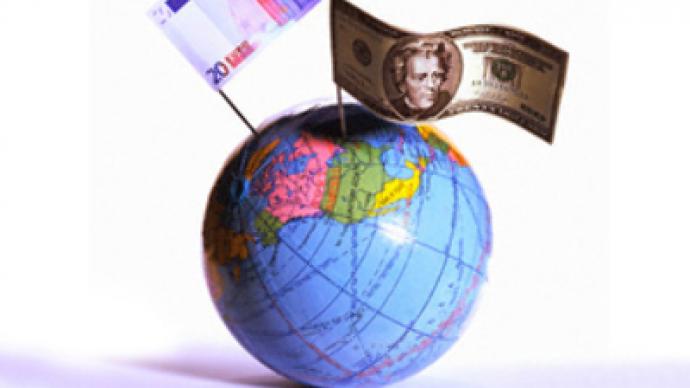 The Rouble is probing new lows against the dollar-euro basket. While officials insist the devaluation is over, specialists say the Rouble could still fall further.
A weaker currency isn't all bad. It can help exporters and further boost Russia's trade surplus. However for companies that depend on imported goods – business can get harder according to Alexander Izosimov, Head of Vimpelcom .
"Most of the equipment is priced in dollars and comes from Europe or China. We borrowed money in dollars and with a shrinkage of the Rouble's value while we maintain our margins, the operating cashflow denominated in dollars shrinks. To meet our obligations we have to reconsider how agressive we should be and how much risk we will be willing to take with the aquisition or expansion. And we trim down those plans to comfortably meet all our existing financial obligations."
The central bank admits that stability of the currency depends on international factors – the price of oil and global financial situation. With further turmoil on the financial markets and a volatile oil price, the bank thinks the Rouble might be better off as a free-traded currency. Roland Nash, Chief Strategist at Renaissance Capital agrees.
"The only way Russia can genuinely insulate itself from what is happening internationally is to allow it's currency to float and let the market set the exchange rates. That also has costs and Russia has done a very good job in limiting those costs. The oil prices have been volatile and Rouble stable."
The central bank is considering a free-float in the medium term. In the short term the Rouble will be trade within a wide corridor of about 15 Roubles. Sergey Moiseev Head of the Centre for Economic Studies, says this will change the way the Central Bank manages rates.
"Before, the Central Bank used to influence the economy through the Rouble rate. However, with the currency floating within a corridor, the Central Bank is likely to manage the interest rate on the interbank market. That will be essential for guiding the economy."
The rouble has devalued in line with other petro currencies. However most of them have single digit inflation – while Russia's inflation is running at about 13% a year.
That means nominal prices don't change – removing any advantage domestic producers might gain from devaluation. If devaluation is to stimulate the economy, experts say the government must first control inflation.
You can share this story on social media: