Rouble continues falls while capital outflow forecast for 2009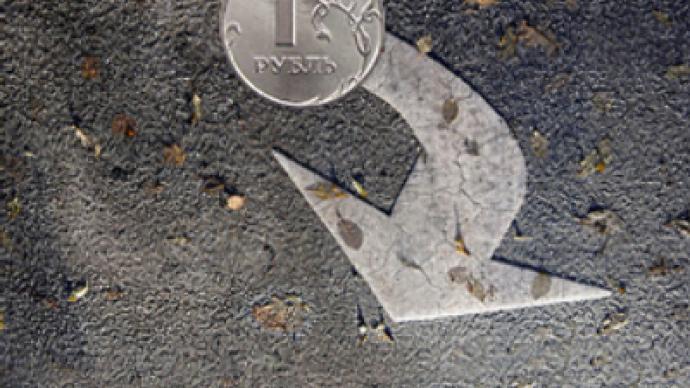 The Rouble fell to a record low against the euro on Thursday after the Russian Central Bank devalued the currency for an unprecedented second day.
The bank allowed the Rouble to decline as much as 1.4% against its target basket of dollars and euros.

Shani Kogan, Managing Director of Otkritie, thinks the Rouble's fall against the currency basket is due to the strengthening of the euro against the dollar – that we've been witnessing lately-, and that's likely to fall back in the future.

"Its not just the Rouble versus the Euro or the Rouble versus the Dollar. Its really the ratios of these currencies globally on the exchanges. The past few days the dollar weakened obviously after the Fed cut interest rates, and the Euro was rallying basically on the same grounds. I don't believe this is a long term trend, I believe that the Euro and Dollar will rebalance back, the Dollar will regain its strength and therefore the Rouble will bounce back based on these currencies."

At the same time, the Ministry of Economic Development is predicting a $90 billion capital outflow next year.

The ministry has revealed a fairly pessimistic forecast for the upcoming year. It expects a 2.4% growth in GDP, a 1.5% investment increase and a fall in industrial production by 3.2%.

According to the forecast Russia's international reserves will fall by up to a third over the next year, so that by the end of 2009 will amount to $300 Billion.

Moreover, Russians have demonstrated a lack of confidence in the national currency, having doubled their expenses on foreign currency in October, compared to previous months this year.
Gazprom warns on Ukraine gas debt
You can share this story on social media: