Gazprom warns on Ukraine gas debt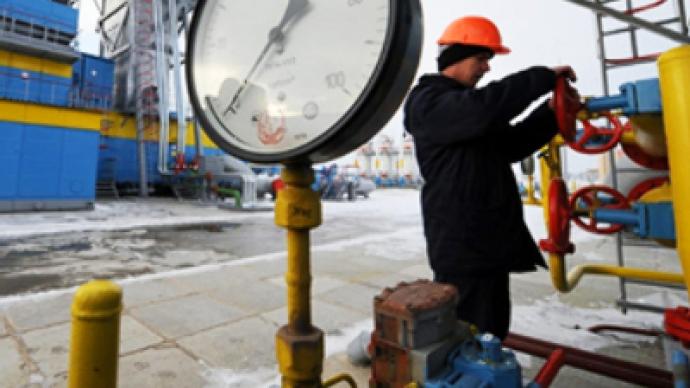 Gazprom has warned European customers of possible supply cuts after key transit state Ukraine abandoned hope of paying off debts. Gazprom's deputy head told Buiness RT, that means Ukraine could find itself this winter short of gas.
Gazprom says it's now convinced Ukraine won't pay off $1.6 Billion debts by January 1. It's also determined that without that payment, Gazprom won't give any more gas according to Deputy CEO Aleksandr Medvedev.

"It's a very simple rule, no contract no deliveries, and unfortunately we don't see the desire from Ukraine to find a solution."

But Ukraine Premier Yulia Tymoshenko claims the debt's owed not by Kiev but what she calls "shady middleman" Rosukrenergo.

In October Presidents Medvedev and Yushchenko agreed to scrap Rosukrenergo, but only when it has cleared its arrears according to Gazprom Spokesman, Sergey Kupriyanov.

"Gazprom and Ukraine can only trade direct once all debts are paid. That's not happening now, and we don't see it happening in the future."

The trouble is Ukraine's transits 80% of Gazprom's supplies to the EU. And when Kiev didn't pay in 2005 it siphoned off around a third of EU customers' gas.

This time round Ukraine is virtually bankrupt and parts of Europe face unseasonally cold winters, making the prospect of losing your heating a particular concern.
You can share this story on social media: