Now that's rich: Rockefellers and Rothschilds team up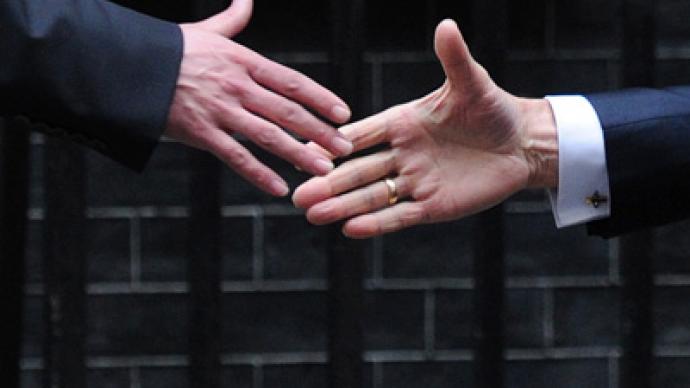 Two of the best-known business clans in global finance are joining forces, with the Rothschild banking dynasty set to acquire a stake in the Rockefeller group's wealth and asset management business.
Chaired by Lord Jacob Rothschild, RIT Capital Partners is a £1.9 billion ($3 billion) investment trust, which mainly focuses on capital growth through investing in a range of assets from equities to bonds and private equity from around the world. Now, the trust says it's taking up a 37 per cent stake for an undisclosed sum in the parent company of Rockefeller & Co that was previously held by Société Générale Private Banking. Société Générale, which has owned a stake in the Rockefeller wealth and asset management since 2008, appointed a new head of private banking in March, as it moved to overhaul the business.The firms intend to work on investment solutions and other areas of shared expertise to further serve the needs of their clients and investors according to the statement.The partnerships unite 96-year-old David Rockefeller, and Jacob Rothschild, 76 – whose personal ties span five decades and as stated by Rockefeller "the connection between the two families remains very strong."Lord Rothschild, chairman of RIT, added, "The creation of this partnership with the Rockefeller family is truly historic. We look forward to the development of our joint investment activities across the global capital markets."The deal is expected to be finalized by the end of September.Established in 1882 by John D. Rockefeller, an American industrialist and one of the richest men in recent history, Rockefeller & Co provides asset management and advisory services and has $34 billion (£21.78 billion) of assets under administration.The Rothschild banking dynasty started when Mayer Amschel Rothschild opened a business in Frankfurt in the late 18th century.The family's name is associated with some historical deals, such as helping finance Britain's war against Napoleon in the 19th century and raising funds for a loan allowing the British government to buy the Suez canal.
You can share this story on social media: