Rosneft fires shot across the bows of Russian TNK-BP magnates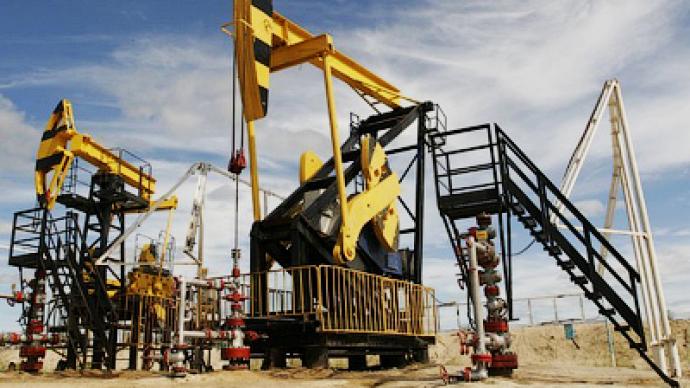 A statement issued by Rosneft on Friday, ahead of the TNK-BP board meeting in Paris on Saturday has clearly stated that Rosneft is not interested in TNK-BP replacing its 50% shareholder, BP, as Rosneft's alliance partner.
The public statement distributed via email and its internet site Rosneft referred to the January memorandum of cooperation with BP, and proposed share swap, and noted that it was currently subject of an injunction by TNK-BP's Russian shareholders.It then proceeded to emphasise that Rosneft is not interested in having TNK-BP replace BP as a strategic partner, considering it to lack of relevant competence, and added that it would be aggressive in protecting what it saw as its rights under the agreement."The signed agreements on cooperation are strategic in character and directed at the multilateral development of an alliance with BP in the area of offshore upstream projects in Russia."Rosneft and BP have more than a decade of successful cooperation on the Sakhalin shelf. Moreover, it should be noted that BP's direct participation in the Sakhalin-4 and Sakhalin-5 projects with Rosneft was agreed by TNK-BP's shareholders to be excluded from the TNK-BP shareholders' agreement on joint projects in the Russian Federation.In choosing a strategic partner, Rosneft took into account BP's 40 years of experience in offshore exploration and deepwater projects in twelve countries around the world, as well as the company's resources and ability to execute capital intensive and high-technology projects.Rosneft again underscores that it neither conducted nor is conducting any negotiations with AAR or TNK-BP regarding a change of partners in the project. TNK-BP was never considered as a possible participant in the alliance due to its lack of the relevant competence, and TNK-BP never made any proposals to Rosneft expressing its interest in working on the shelf.Any activities aimed at disrupting the deal that cause damage to Rosneft will be closely examined.Based on such examination, Rosneft will undertake all measures to defend the rights of its shareholders, with all the resulting consequences."The January agreement between BP and Rosneft, which would see the two jointly explore and develop oil deposits on Russia's Arctic shelf, as well as a share swap which would see Rosneft hand over a 9.5% stake for a 5% stake in BP, has been held up following court action from TNK-BP's Russian shareholders.  The shareholders, who include German Khan, Viktor Vekselberg and Mikhail Fridman, and who comprise the AAR consortium which jointly owns 50% in TNK-BP, have argued that BP is required, under the shareholder agreement it has with them covering the operation of TNK-BP, to provide them with first right of refusal on all Russian projects BP wishes to take part in.The statement was released just one day ahead of a Paris TNK-BP Board of Directors meeting at which the sole item on the agenda is a proposal by TNK-BP management to take BP's place in the agreement with Rosneft.  A previous Board of Directors meeting in Berlin, on March 4 deferred discussion on the subject to allow for further consideration, after a February 25 meeting failed to reach quorum when BP representatives failed to attend.In a statement after the March 4 meeting TNK-BP CEO Mikhail Fridman stated that he believed that TNK-BP's participation in the share swap and joint development of the Arctic was compelling."The Management believes that the proposal for TNK-BP to participate in the deal with Rosneft is extremely compelling for TNK-BP and its shareholders, both strategically and financially. We hope, that the next Board of Directors meeting will support the management's recommendations and that TNK-BP's management will be authorised to start negotiations with BP and Rosneft to participate in the Arctic deal and share swap."
You can share this story on social media: