Corporate Russia braces for IFRS switch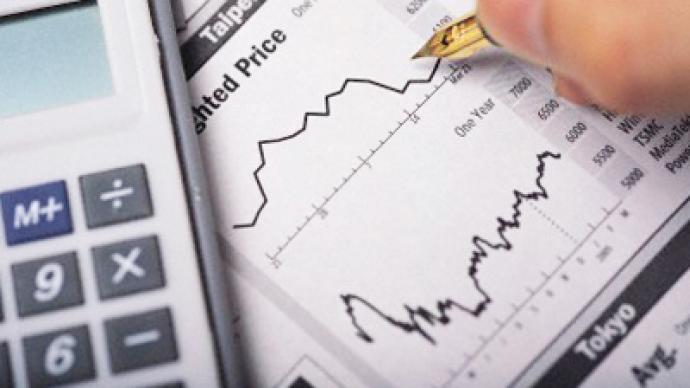 Leonid Schneidman, Director of the Department of State financial regulation, says companies are being informed about progress of plans to switch to greater use of International Financial Reporting Standards
On February 25 the Russian government approved a procedure to recognise the International Financial Reporting Standards in Russia, including a formal examination of the applicability of international standards in the country.Speaking with journalists on Thursday, Schneidman said plans for publicly listed companies to begin using IFRS in 2012, with compulsory consolidated reporting under IFRS in 2013, would be approved by the end of this year.
"Our plan is for the standards to be officially approved before the end of the year. Their usage will start from 2012 reports. Obligatory consolidated reports to international standards will appear in the first half of 2013."
Schneidman noted that Russian Accounting Standards would be required for tax and regulatory authorities, with consolidated financial reporting done under IFRS. He added that IFRS would replace instances where companies currently report under U.S. Generally Agreed Accounting Principles (U.S. GAAP)
"We anticipate that by year end IFRS will be integrated and adapted to the Russian financial system. From 2012 consolidated companies and group of companies that provide their financial statements according under RAS shall start reporting under IFRS additionally. In essence, first IFRS statements are expected to be out in the first half 2013. Companies previously preparing statements according to U.S. GAAP will be given a longer period for transformation and replacement of U.S. GAAP by IFRS."
The law "On the Consolidated Financial Statements" was approved in July 2010, it applies to credit, insurance and other organizations that are listed on the foreign markets. Mandatory annual consolidated financial statements will be submitted to shareholders, investors and other market participants. Also IFRS statements will be transferred to an authorized federal executive body. These regulations will necessitate companies being more responsible to the market said Schneidman
"The Law clearly makes the use of information more secure, it is no longer a spontaneous decision of a company, and it is more of a duty, an obligation, of the company to provide transparent and relevant information to actual and potential users."
Kirill Altukhov, Partner, Audit, KPMG in Russia and CIS said that implementation of IFRS is a pivotal step to improve international business integration.
"Majority of Russian public companies have already built IFRS into their accounting procedures. However lots of consolidated groups are still to make this move.The use of international accounting standards is important for creating an attractive investment climate, to enhance the business culture and improve the accounting system in the country. IFRS is a key for international business cooperation. Moreover, IFRS statement providesbetter comparability of financial results."
Altukhov, noted however that bureaucratic issues and a lack of IFRS specialized accountants would complicate the switch.
"The switch-over to IFRS will be plagued by a lack of professionals experienced in preparation of IFRS under Russian business specifics, thus increasing demand for high qualification in accounting. That means several amendments to a higher education programs have to be made. Companies will also bear high expenses on technological support establishment and additional audit service. The government needs to be more supportive to companies transiting to IFRS. Nevertheless, I hope the move will improve overall quality and transparency of financial reporting and encourage companies and their auditors to be more responsible"