Central Bank move to push disclosure on reporting banks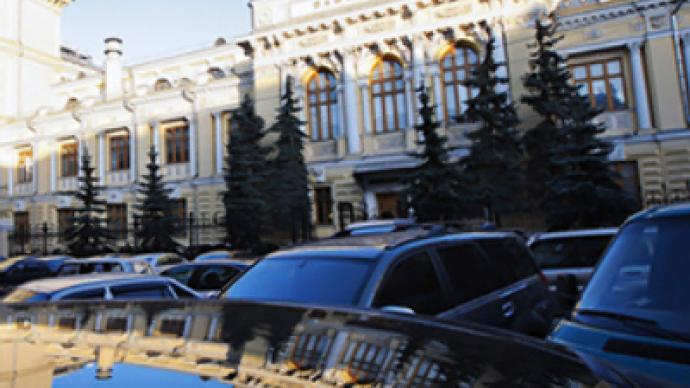 Analysts say moves by the Bank of Russia to tighten reporting standards for russian banks, marks an attempt to bring Russian Accounting Standards closer to international standards.
An announcement made on the Bank of Russia website says russian banks will have to offer a more detailed explanatory note, accompanying a statement. The additional note will require information about their industrial risks, the largest borrowers, and give a detailed breakdown of their overdue loans and reserves. The new form will also include information about both the volume and the quality of restructured credits, payments to bankers, and development prospects.
The explanatory note currently provides information on bank's major activities, a general outline of risk concentration, information about the moves of subsidiaries, and dividend payments. Vadim Sorokin, director of MDM Bank, told Kommersant it "gives really little information."
Experts believe that the move has been triggered by the economic downturn in the wake of the global financial crisis, and the impact on the russian banking system, which cost the Government around 300 billion roubles.
Mikhail Matovnikov, CEO at Interfax – Centre for Economic Analyses, says, the Central Bank move will add discipline to the system.
"Giving detailed information in an explanatory note requires at least analysis from the bankers and bank owners, which means top managers will bear more responsibility in decision making, that has lately been discussed so extensively by the regulator."
Andrey Shalimov, board member at Vozrozhdenie bank, agreed.
"It's important that this information is signed by the head of a board and the accountant, which means they are responsible for that."

The new requirements will also mean closer cooperation with central bank believes Boris Zemskov, Vice President at Transcreditbank.
"The market will face the necessity to not only report significantly more information, but also to explain to the regulator the reasons for discrepancies of certain data with IFRS figures."
However, talking about overcoming the discrepancies between RAS and International accounting standards, Marina Maliutina, Partner, Audit, KPMG in Russia and CIS, said that the move decided only a part of the problem, with the way the figures were calculated for a report remaining the issue.

"In fact, there are two major points that differ reports to russian standards and those to international ones – the way the figures are calculated and the way they are presented. Having introduced the requirement for more detailed information in reports, the CBR made the first step to settle the issue with presentation of information, while certain discrepancies in terms of accounting policies and rules itself will still remain."
You can share this story on social media: