Rosneft posts FY 2008 Net Income of $11.1 Billion despite 4Q slump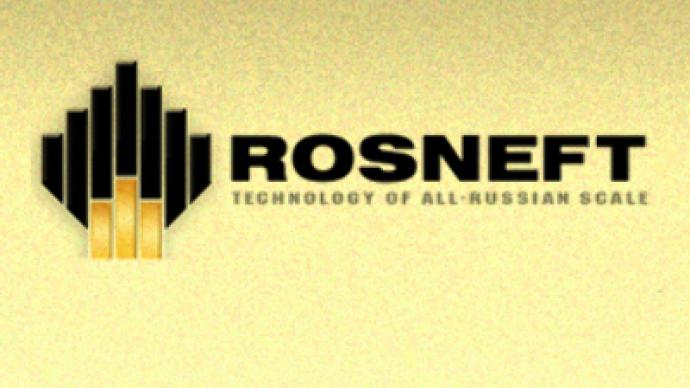 Russia's largest oil producer, Rosneft, has posted a FY 2008 Net income of $11.1 Billion under U.S. GAAP.
The full year bottom line was up 71% on the $6.4 Billion Net Income posted in 2007, with Full Year EBITDA coming in at $17.1 Billion, up 18% year on year, on the back of Revenues of $68.9 Billion, up 40%.
The Full Year figures were released with 4Q 2008 showing a 64% year on year drop in Net Income for the quarter to $775 million, with 4Q EBITDA dropping 99.4% year on year to $32 million, on the back of a 34.5% year on year drop in Revenues to $10.7 Billion.
Rosneft says the full year results reflect production growth, progress in cost control, improved margins, and record high crude prices over the first half of the year, which largely offset higher taxes, inflation and currency fluctuations. It attributed the dramatic fall in 4Q 2008 to the deteriorating global economic environment and the collapse in global crude prices, coupled with a lag in tax reductions.
With Rosneft also having reduced its debt burden by $5 Billion CEO, Sergey Bogdanchikov, said in a statement that despite the deterioration in the global environment, the company is well positioned.
"Despite the global economic downturn and the fourth quarter being the most challenging in the Russian oil industry's history due to the sharp decline in prices coupled with unprecedently high tax rates, Rosneft delivered its best ever operating and financial performance in 2008. We continue to maintain focus on our key priorities, those being increasing efficiency, real cost reductions, strengthening our capital structure, efficient upstream volume growth, development of the downstream assets, and leading transparency, all of which together increase the Company's flexibility. Following success on all of the points in 2008, Rosneft is well positioned to continue implementing its development strategy and capture opportunities presented by the difficult global environment,"
You can share this story on social media: