Rosneft steals a march on Gazprom as rival on Russian shelf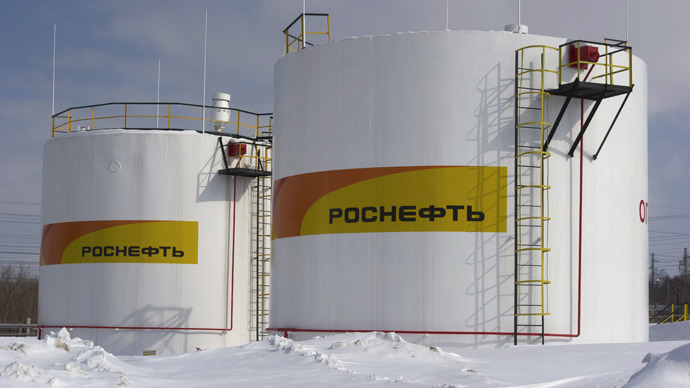 Russia's oil major Rosneft is set to win the rights to develop parts of the Russian shelf that had been promised to its rival, gas giant Gazprom.
Rosneft claimed it should be granted the rights over a number of fields instead of Gazprom subsidiary, GazpromNeft, Russia's daily Kommersant reports Tuesday. According to Rosneft GazpromNeft does not meet the criteria set by Russia's Ministry of Natural Resources and Environment to work in the harsh conditions off the coast of northern Russia. Rosneft also argues that GazpromNeft does not have essential experience of producing oil from the coastal shelf.
According to the law, only companies in which government has more than 50% of stake and have experience of working in the field for more than five years, can be granted access to the Russian shelf. Gazprom and Rosneft are the only Russian companies that meet the regulation and have monopoly rights to explore the shelf.
Earlier Natural Resources Ministry proposed to allow smaller private companies to explore the shelf. However the big two managed to prevent the proposal going any further. In return Rosneft promised to boost investment into geological exploration to speed the process up.  
Currently Rosneft holds rights to develop 43 coastal fields and has placed bids for another eight in the Barents Sea and Kara Sea. Gazprom is bidding to be granted access to 20 areas.
Russian natural reserves are expected to add 0.85-1.3 billion tonnes of oil and 3.4-13 trillion cubic meters of gas by 2030 as a result of the shelf exploration.

You can share this story on social media: