Rosneft plans to borrow up to $35bln to buy TNK-BP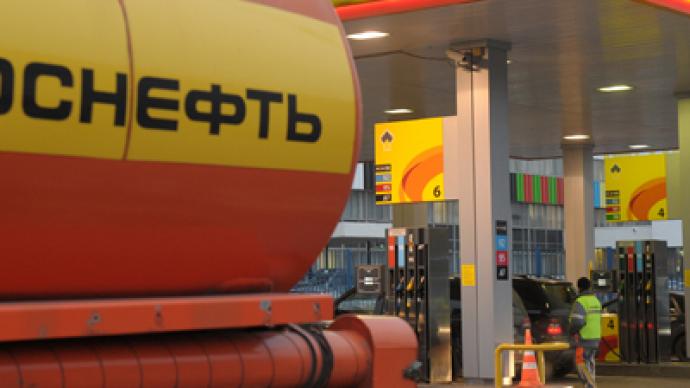 Russian oil major Rosneft is reportedly in talks with international banks to secure loans of about $35 billion, twice as much as previously estimated to back its $55 billion purchase of oil company TNK-BP.
"As soon as Rosneft announced the plans to buy all of TNK-BP, it became clear that they will have to raise more, $25 to $40 billion, and it's possible that the amount of $25 billion being discussed now will also be increased," a financial market source told the Interfax news agency.Initially Rosneft planned to borrow $15 billion to buy a 50% stake in TNK-BP, while the decision to purchase the remaining stake was made later. At $33.5 billion, it would be Europe's ninth-biggest syndicated loan and the largest for a borrower from Russia, according to the data from Thomson Reuters.A part of the fund is expected to be raised through the issue of bonds and a part as a bridging loan of $24.5bln and there will also be an $8bln, five-year term loan, according to the source. However, no details or the sums to be borrowed from each lender are known. Rosneft hasn't commented on the information.Rosneft will acquire TNK-BP, Russia's third-largest oil producer, through buying the 50% stake from British Petroleum for $17.1 billion in cash and a 12% stake of Rosneft. The deal will leave BP with a 19.75% stake in Rosneft. Such a stake gives BP the right to claim a share of Rosneft's earnings, as well as production and reserves. Earlier Rosneft bought another 50% for $28 billion in cash from the AAR consortium of Russian billionaires. However, First Deputy PM Igor Shuvalov, who is in charge for privatization issues, said it would be better if AAR has been paid in a mix of cash and shares like BP.