Rosinter posts FY 2009 net loss of $8.4 million, with 1Q 2010 rebound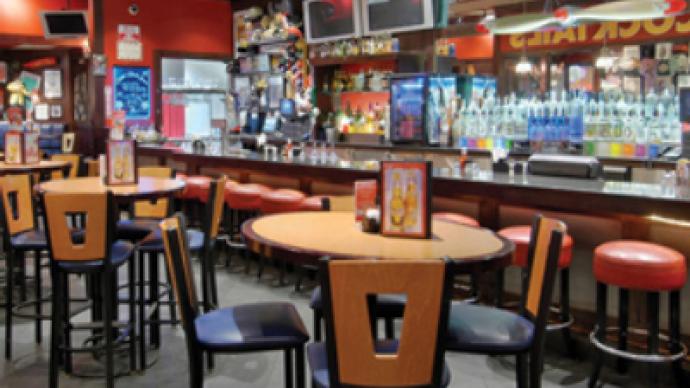 Russian restaurant chain holding, Rosinter Restaurants Holding, has posted a FY 2009 net loss of $8.4 million under IFRS, with a 1Q 2010 net profit of 29.76 million roubles.
The FY 2009 bottom line is a 44% reduction on the FY 2008 net loss of $15.2 million, with FY 2009 EBITDA up 19.5% year on year to $23.211 million, despite FY sale dropping 21% to $262.9 million.
Rosinter, which includes Il Patio, Planet Sushi, Costa Coffee and TGI Friday's chains said the FY results were affected significantly by currency fluctuations, with FY Rouble sales flat at 8.432 billion roubles, in comparison with the 21% drop in dollars.

Rosinter President and CEO Sergey Beshev, noted that the company was able to continue its expansion despite the economic downturn cementing its market position.

"Last year was a true stress-test period for Rosinter, and it proved the stability and flexibility of our business model. It showed that we can both deliver growth and provide the right responses to changing market conditions. I am pleased to say that we were able to keep our revenue in ruble terms at similar levels, open new restaurants and implement our key investment projects in 2009, and I am proud to say that we achieved all of this amid a serious economic crisis and virtual shutdown in the global credit markets."

Rosinter noted that same store sales were down, with the a re-engineered menu and focus on cost cutting helping to offset inflation over the first half of the year in the wake of Russia's major rouble devaluation, and that it had managed to reduce net debt by 12%.
CFO, Victor Shlepov, was upbeat about the results in a difficult economy, adding that they would lay strong foundations for a rebounding economy.

"In a very challenging 2009 environment where the Company faced a drop in Same Store Sales in ruble terms, Ruble devaluation and a very tough credit environment, our net cash from operating activities increased 29.1% to US$ 26.0 mln, EBITDA increased 19.5% to US$ 23.2 mln, and Net losses reduced 44.5% to US$ 8.4 mln, in dollar terms in comparison with 2008. As at 31 December 2009, we had also decreased our debt portfolio by 12.0% and improved its maturity profile with short-term debt accounting for 53.1% of the portfolio in comparison to 95.5% as of end 2008.

Looking ahead into 2010, we believe that we are very well positioned to benefit from market recovery and growth opportunities. So far, we have observed a continuing positive trend in our Same Store Sales and a substantial decrease in loan interest rates and, following the initial step of our Secondary Public Offering, we have also been able to reduce our debt by US$ 16.0 mln to US$ 56.7mln as at 31 March 2010. From second half 2010 we will be launching an active, although very selective corporate development program."
Rosinter also released 1Q 2010 figures showing net profit of 29.761 million roubles, compared with a net loss of more than 174 million roubles during 1Q 2009, with 1Q EBITDA of 247 million roubles, on the back of a 12% year on year increase in revenues to 2.266 billion roubles. Rosinter noted improving margins during the quarter and gross debt being reduced by 24.4% during the quarter to 1.664 billion roubles.

You can share this story on social media: