Rosatom wants to acquire Bulgarian NEC for debt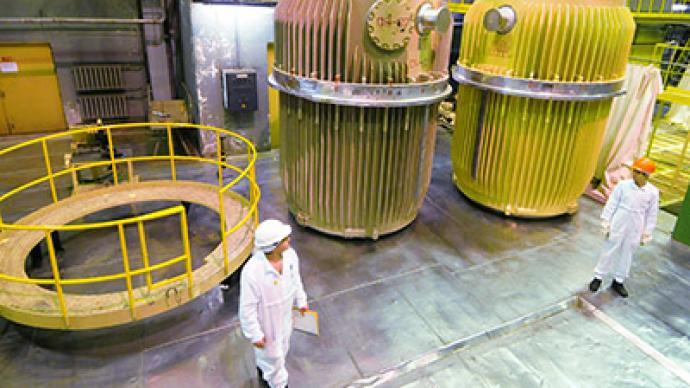 Russia's state nuclear company Rosatom may acquire a stake in Bulgaria's National Electric Company (NEC) if it fails to pay off a 1bln euro debt for work on a canceled nuclear power plant at Belene.
Earlier this month Atomstroyexport ZAO, a unit of Rosatom, complained to the International Court of Arbitration in Paris in an effort to recover construction work and production costs for the two canceled nuclear reactors in Bulgaria. As NEC has a huge debt burden it won't have enough money to pay if the court rules in favor of Rosatom, Kommersant daily reports. It means that all of NEC's assets could be acquired by the Russian company.But Bulgarian PM Boyko Borisov considers Rosatom's claim groundless, stressing Bulgaria would pay only for the equipment ordered by the Bulgaria National Electric Company (NEC). Borisov pointed out the issue concerns a disagreement between the two companies, not the relationship between the two countries. Last week the Minister of Economy, Energy and Tourism Delyan Dobrev said Bulgaria was not worried about Rosatom's claim as they have a plan which would rule out repayment of penalties. NEC and Atomstroyexport agreed in 2006 to build a 2,000-megawatt nuclear power plant at Belene on the Danube for an initial 4 billion euros. Bulgaria canceled the project on March 28 as both sides failed to agree on delay costs and were unable to find enough investment. The Fukushima accident after the earthquake in Japan saw costs for safety measures and risk insurance rise, forcing the companies to suspend construction.Meanwhile Bulgaria filed a 61 million euro claim against Rosatom with an arbitration court in Geneva last year, over the purchase of old equipment.