​R.I.P. Windows XP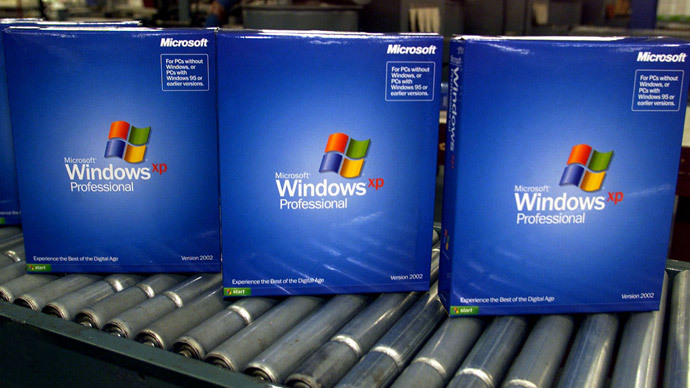 Microsoft has officially stopped supporting its technologically obsolete Windows XP operating system, after almost 13 years. From Tuesday around a third of all computers in the world will become more vulnerable to hacking and viruses.
The move doesn't mean that computers running Windows XP will stop working. It means that there will be no more security updates, hot fixes, online technical content updates or any kind of technical support for XP, as there are for newer versions of Windows.
From a user's perspective, newly discovered vulnerabilities in Windows XP will remain un-patched, says Europol.
Running Windows XP after support ceases may expose PCs to higher security risks as they might become defenseless to different forms of malware which can steal or damage personal or business data.
"People have to realise that if they connect to the Internet with a Windows XP machine after 8 April, they will become easy targets for hackers. This goes for individuals as well as for companies and government services. If you realise you can no longer lock your front door, you call a locksmith to change it. This is the same," says Troels Oerting, the head of the European Cybercrime Centre.
According to the marketing director of NCR, the largest ATM supplier in the US, more than 95 percent of all ATM machines in the world are still running Windows XP. Many point-of-sale machines also run different versions of Windows XP which makes them a perfect target for attacks.
As many as 10 percent of US government computers, hundreds of thousands of machines, are also Windows XP based and can be left out of date, including networks carrying classified military and diplomatic information.
The UK government has already signed a $9.1 million deal to extend the 12 month support for departmental computers using Windows XP, Office 2003 and Exchange 2003. A similar multi-million dollar deal is in place to help the 40,000 PCs used by German civil servants.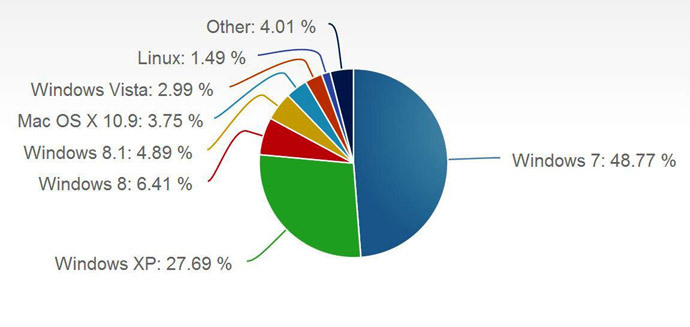 Windows XP was launched on October 25 2001 and is now the world's second most popular operating system. In March 2014 it had a 27.69 percent global market share, following market leader Windows 7 with 48.77 percent, according to NetMarketshare.