Vekselberg: Russian businessmen soon to become space tourists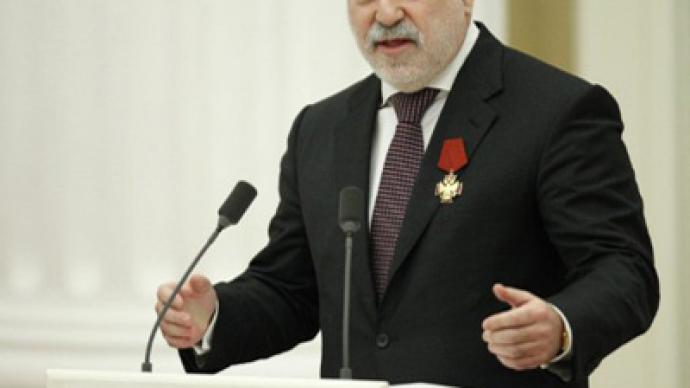 Billionaire Viktor Vekselberg thinks his companies have done so well last year, he's planning to head into space.
As President of the Skolkovo innovation centre fund, he wants to see the centre organise Russian tourists into space within three years. "We hope that Russian businessmen will soon go to the outer space as tourists. We would be glad if outer space would turn from something abstract into life environment for earthmen", said Vekselberg.Vekselberg is best known as the main shareholder and Chairman of the Renova Group, a conglomerate with aluminium, oil, and telecoms interests. The group has been eyeing the possibility of acquiring Moscow's largest airport at Domodedovo. It's been up for sale since the government discovered the airport was being run by offshore companies whose ultimate ownership was a mystery. "We are interested in this asset, even though it is too early to talk about a deal in detail", said Mr. Vekselberg.The billionaire says the innovation centre is working closely with the Moscow City Government over plans to extend the city into the area surrounding the centre."Moscow will take an active part in the infrastructure development – water supply, heat supply and power supply." He also noted that the innovation centre planes to build new roads, interchanges and rail facilities improving connections between Skolkovo and the capital's airports.Mr. Vekselberg summarized the 2011 year results for Skolkovo, pointing out that "last year results exceeded our expectations. We attracted over 150 million dollars of investment. The plan for the current year is to double that figure". He added that for a big corporation the sum may be not that big, but for medium sized companies that have only started their business and mainly deal with scientific research the figures appear impressive.
You can share this story on social media: