Red gowns go under the hammer: Valentino fashion label set for sale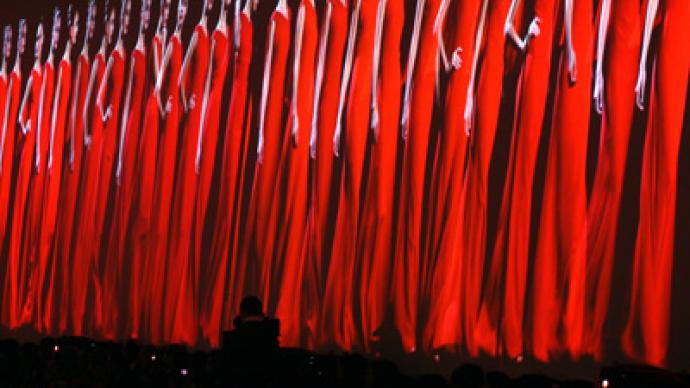 Iconic fashion label Valentino –is due to be sold for the second time in five years for €600 million ($721 million), with a sovereign wealth fund from the Middle East the likely buyer.
Valentino, which is famous for its signature red gowns worn by Hollywood stars, is owned by European private equity firm Premira. The sale would mark the end of a 5-year turbulent period for Valentino, which Premira acquired in 2007 in a $3.6 billion deal that saw the private equity firm also snap up iconic menswear brand Hugo Boss. Bought in 2007, the €3.4 billion investment soon faced problems, from the aftermath of the designer Valentino Garavani's retirement in 2008 to the sustainability of the €2.3 billion of debt attached to the deal. In 2009, the consumer recession hit luxury goods and Permira was forced to buy back almost half of Valentino's Red & Black division's debt from Citigroup. In the restructuring Valentino and Hugo Boss were technically split up. The decoupling prepared the group for a separate sale.Valentino's performance has been improving. In 2011 the fashion label had sales of €322.4 million, up 20% from the previous year, and earnings of €22.2 million, up 300 % on the previous year.The current deal is expected to please investors, just as the buyout group works on raising a new €6 billion fund. It will separate the Valentino brand from Hugo Boss, and see the design house sold to one of Permira's investors. The royal family of Qatar is the front runner reports Sky News. Although Valentino was far more famous than Hugo Boss, it only contributed 20% of the company's overall earnings. Over time, this figure slipped to a single-digit contribution to Red & Black's overall earnings.Premira has also confirmed to Bloomberg that it is in exclusive talks with a bidder, but has not named the potential suitor.The brand is being shopped around as investor appetite for luxury clothing grows on the back of strong demand for luxury goods in China.
You can share this story on social media: