Market Buzz: Stepping into recovery on commodities futures growth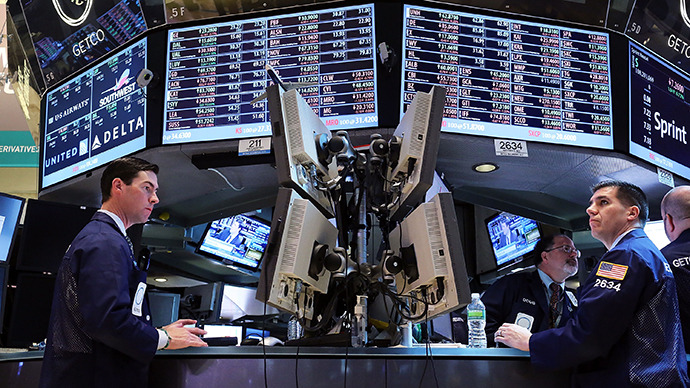 Russian floors are likely to start the day stronger. Investors expect that growth might well span the rest of the day on positive outlook in Asia and recovering commodities prices.
Brent futures added 0.35% to $99.04 over night. Gold climbed to $1,393.75 an ounce on the London Bullion Market from the two-year-low mark of $1,321.95 it hit on Tuesday. 

The MICEX index lost 0.05% in Thursday's session to 1335.21, and the RTS slipped 0.03% to 1327.55.
European stocks climbed Thursday, rebounding after Wednesday's steep decline. Positive sentiment was supported by the prospect of a possible eurozone interest rate cut, hinted at by a European Central Bank council member. 
"We might adjust in response to new information [but] I don't think that the monetary policy stance is the key issue," Jens Weidmann, president of Germany's Bundesbank, told the Wall Street Journal.
Germany also approved an international bailout package for Cyprus.
The UK's FTSE 100 ended Thursday at the opening level of 6,243.67. France's CAC 40 also remained nearly flat at 3,599.36. Germany's DAX 30, however, lost 0.39% to 7,473.73. 
The US stocks ended lower as investors reacted to the weak earnings results that included online auctioneer eBay and insurer UnitedHealth Group. UnitedHealth lost 3.8%, its biggest dip in three months. eBay slid 5.9% after posting weaker-than-expected revenue. Morgan Stanley lost 5.4% after posting the biggest drop in trading revenue among the biggest US banks.
The S&P 500 dropped 0.7% to 1,541.61 on Thursday. The Dow industrial average declined 81.45 points, or 0.6% to 14,537.14. The NASDAQ Composite dropped 1.2% marking the biggest two-day drop in five months.
Officials of the G20 (including the US, Japan, Germany, China, Brazil and India) are to end their discussion on ways of encouraging economic growth while avoiding currency devaluations. 
Asian stock markets have demonstrated slight gains Friday. Japan's Nikkei 225 index rose 0.5% to 13,285.31. Hong Kong's Hang Seng gained 0.8% to 21,677.15. South Korea's Kospi added 0.3% to 1,906.07. Australia's S&P/ASX 200 rose 0.2% to 4,935.
Oil is up, with Brent rising by 0.7% to $99.84 and WTI adding 0.8% to $88.73.