Commercial real estate takes break after buoyant first half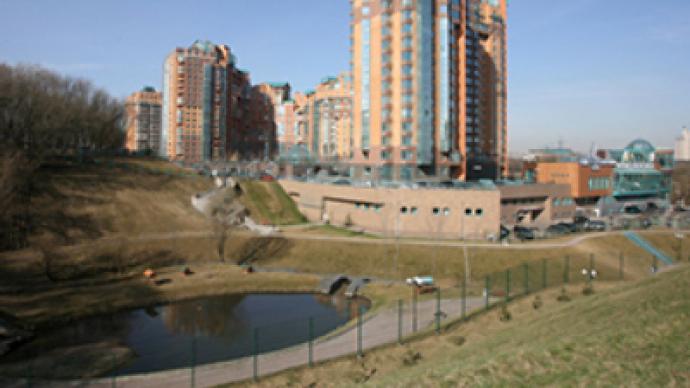 The Moscow commercial real estate sector has slowed during late July and August with the traditional summer slowdown following a buoyant first half of the year.
Alexey Mogila, Trade and Regional real estate director at Penny Lane Realty says August has always been a slow month for real estate, without factoring in this years heatwave and smoke which would have seen extra buyers and sellers depart Moscow for somewhere cooler. Dsepite this he says that larger commercial developers and retailers have been busy.
"During the summer months we have accomplished a number of landmark deals in Moscow. Moreover, huge retailers such as Media Markt, Auchan, X5, O'Kei, Castorama and OBI are focusing on expansion and enlargement of their trade format targeting Moscow suburbs and megacities"
Average retail rental rates during 2Q 2010 continued at about the same levels as 1Q, with anchor tenants paying between $100-$300 per square metre, retail galleries attracting between $600- $4500 per square metre and the entertainment zones attracting $100-$120.
Also solid has been the office real estate sector. Demand has been solid in the small area format ranging from 200 to 500square metres as well as the larger format 500-1500 square metres formats. According to Blackwood real estate demand has been consistent for B and C class office space with demand for A class remises rising 19% year on year.
Over summer months there has been a slight decrease in office rental prices but Maxim Zhulikov Penny Lane Realty believes prices will move higher towards the end of the year.
"The rental rates in the office centres of A and B class have decreased approximately by 5% to $700-$950 per sq.m. in the class A and to $450-$650 per sq.m. in the B class during the summer months. According to the forecast the prices will rise about 10% by the end of this year due to a reduced liquidity and deficit of the competitive offers"
Saydam Salaheddin, Managing Director, Investment Banking, real estate sector Credit Suisse says much of the focus remains with residential property. Prices have risen over the first half of the year.
"The first real estate sector to recover from the slowdown in economy is always residential real estate due to its high liquidity and consistent demand. When the economy gets back on a track everyone is looking for a house to buy, because of the cheaper prices resulted in the times of recession. The prices grew in the last six month at least by 10% according to the data of PIK realty and "Ethalon" realty, along with the increase in sales."
Vasiliy Mitko, General Director at MIAN pointed out that prices reached a bottom and have risen although slowly due to weak purchasing power, despite improving mortgage conditions.
"The price "rally" is expected to appear early in autumn with an average price growth of 8% by the end of the year. I assume, it will not last long as the slow economic recovery and weak purchase power cannot provide a sharp increase in demand"

By Elena Lokteva
Business RT
You can share this story on social media: