Yes they can: Women breadwinners for 40% of American households
Published time: 29 May, 2013 14:38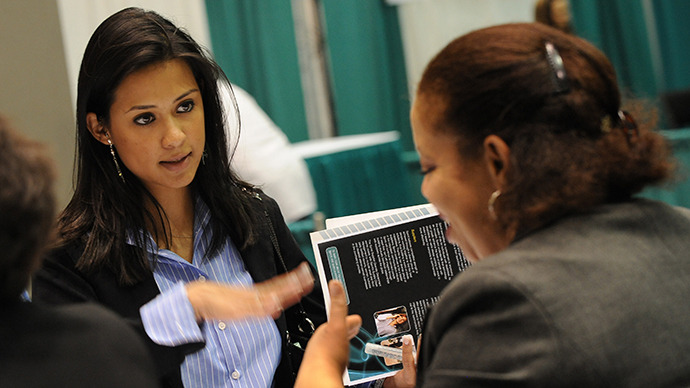 New research has revealed that women provide for 40 percent of all American households with children under 18 years of age - mothers who are either the sole or primary source of income for the family.
The study by the Pew Research Center shows more women are coping as sole providers for their children, raising children without fathers or simply out-earning their husbands or partners.
The research indicates that there has been a significant shift over five decades. In the 1960s only 11 percent of US households relied on women as the main or only source of income. Two years ago the figures jumped to 40 percent.
The change was mostly due to the number of single mothers having jumped in that time. Single mothers account for 25 percent of all US household with children.  Almost 2 out of 3 Americans polled consider the growing number of single moms as a "big problem," Pew found.
Another factor is that in complete families women often earn more than their husbands. Statistics indicate women out-earn their partners in nearly 1 out of 4 married couples, Pew research says. However this is not seen as something bad for a marriage.
Despite the fact the majority of Americans think women should not return "to the kitchen," the study pointed to a growing problem with bringing up children in the families where mothers work.
Some 3 out of 4 adults polled said that this makes it harder to raise children. Half of the participants in the survey believe children are better off with mothers, while only 8 percent said that with their fathers children do just as well.
In the majority of married couples fathers still make more money than their wives. Unemployed dads account for a small fraction of complete families.
Households with children, in which both parents work are quite common.
With time more Americans especially young adults have become easier on working mothers and see it as normal rather than suspicious. Also young adults proved much easier on unmarried mothers, with 50 percent of those polled saying they see it as a minor problem, or not a problem at all.