Profits jump at Russia's Severstal
Published time: 3 Dec, 2007 08:32
Edited time: 3 Dec, 2007 11:32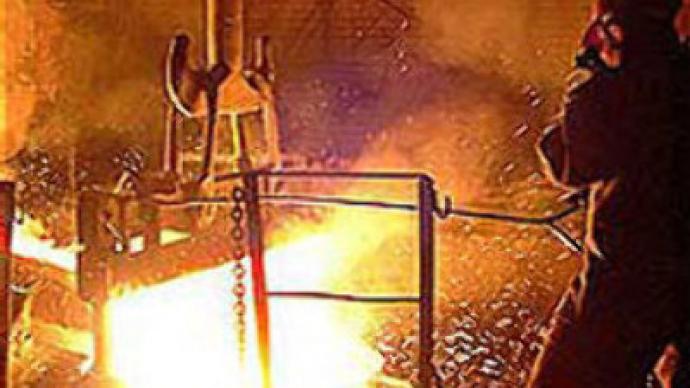 Steel giant Severstal made profits of almost $US 1.33 billion in the first nine months of this year – up 61% on the same period last year.
Revenue was up 23% to just over $US 11 billion.
The results were lower than analysts had forecast, but it is expected the figures will be much better in the next period.
Michael Kavanagh, senior analyst of metals and mining at Uralsib Finansial Corporation, said that a combination of four basically unfavourable events interfered with the company's revenues.
"They've reduced production in North America, they've also reduced production in Europe and in Russia. Together with the tragic impact of the explosion that took place at Vorkuta-ugol (mining facility).
All that happened in one quarter and obviously the impact was pretty negative on the company.
We do expect, however, that there will be a recovery in the fourth quarter of 2007," he added.