Privatizing in a perilous world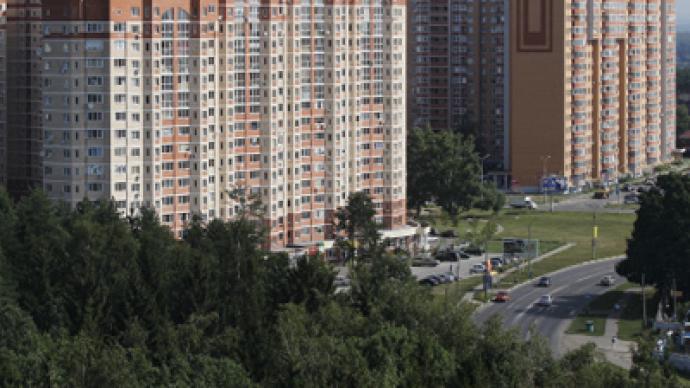 With the Russian government looking to sell down its stake with a multi-year privatization programme, Business RT spoke with Oleg Mazurov, CEO Allianz ROSNO Asset Management about implications it carries for investors, the state, and the companies.
RT:  How much interest is Russia's privatization programme going to attract from international investors?
OM:  "Well I think it definitely should attract a lot of money and a lot of interest, because it is a two way process.I mean this is important and interesting for international investors, because this is the way to go to a country, into a growing market, and this is important and interesting for the Russian government, because they actually want to modernise the economy, and this is one of the important ways to do so."
RT:  What are the key drivers of the programme?Changing the government ownership levels in the economy, budget deficit, changing the management of the companies?
OM:  "There are targets from sellers and targets from buyers, from investors.There are targets from the state and I think the natural target is to cover a potential budgetary deficit.But this is quite a flexible thing, because, from one point of view there can't be a deficit, and from one point of view we can live with high oil prices, and there will be no deficit.I think the other natural target is definitely modernization, and growing corporate governance procedures, transparency that the state actually wants from state owned companies, that right now they don't do.And without international investors, strategic investors, it is impossible to make them work the way they want, the way every rational investor wants them to do.So I think there are two major things from the state.As I mentioned, if we look at the issue, this point, from the buyers point of view, from investor, from international investors, I think it is important to understand that there is sometimes no other way to enter the Russian market, that is growing, in comparison right now for example to European markets, they don't grow, or don't grow high enough.So we should understand that they should work, and they should go and try to buy and try to invest.This is their natural target I think."
RT:  What will be the key factors determining the success of the programme?For the government?For international investors? For the companies themselves?
OM:  "Actually the success for each deal, because it consists of a lot of deals in many examples in many companies, each deal depends on the ability to agree on price, and this agreement will depend once again on the state's ability to probably lower a little bit their expectations on prices, that's what they are ready to sell.And on the other hand it depends, to a much higher extent, on the ability of investors to believe in Russia as the country, as the market, and to buy at relatively higher prices than they would like to buy. So it's a usual situation as a one off deal, when you have to agree on price at some particular level of risk.I think, again, this is the balance.The success of this programme depends on the balance.If there will be the balance, then that's OK."
RT:  How susceptible will the programme be to international market volatility?
OM:  "Of course, we have to be much more flexible living in the changing world.Russian companies have to understand, Russian state actually has to understand that the programme will take off in case there will be money from outside investors, investing into Russia, and if everything is ok or more or less ok globally then we will have this kind of money.If globally we will see a lot more problems than we have right now, then probably we will have to delay a little bit."
RT:  But looking at the markets right now, do you think it should be delayed? Is there a case for bringing forward part of the programme?
OM:  "Well to some extent the weaker the situation is outside Russia, the better for such privatization inside of Russia.I mean the lower the growth rate in Europe is for example, the higher relatively the Russian growth rate is, the more success we will see or the more interest we will see from international – strategic or financial – investors, to invest into Russian companies.That is the situation right now, but if it goes the wrong direction, we will see shocks, of course it will, right now, affect negatively the possibilities to start such a privatization programme. But now it looks quite OK."
RT:  There is a massive range of companies likely to be part of the programme including some big ticket stakes in Sberbank, Rosneft, Alrosa etc.Beyond the big ticket items what is the attractiveness of the privatizations?
OM:  "There is a big list, not only big names but also smaller ones, and the attractiveness of all these stories is actually in the possibility to enter infrastructural programmes, infrastructural projects, companies that have high exposure to potentially growing industries and segments of the Russian economy.And I think this is in general a good idea.It doesn't matter if it is Sovkomflot as the biggest, or Transneft, as the biggest examples, or other smaller names and companies, and other no name companies, that will be offered within the privatization. The finance, in general, is good, I mean the finance segment is generally a good segment for growth, because credit is growing in Russia and the level of leverage is quite low and it should grow.So no matter whether it is Sberbank, VTB or other banks, state owned banks that will be offered.The attractiveness is not in the names, the attractiveness of course is in segments, that are offered, and in the positions of companies in these segments. Sometimes it is almost monopoly, or monopolies, sometimes it is a more competitive environment, but it is always quite a good position within these segments, and this is interesting."
RT:  The government has indicated it will be looking to keep a golden share in some companies – how important for international investors to be clear about what circumstances will apply to the golden share?
OM:  "The golden share has minuses and plusses.For the investors he minuses are that until now the government did not offer practices hat international investors need in terms of managing or governing companies – paying dividends, being transparent – it is a minus.But on the other hand the plus is that once you have the golden share from the state you have that administrative support that you always, as an international investor, need here in Russia, because you don't have here the competitive environment that you actually compete with many other players.And this is very fair, transparent, completion.It will not work like this here for quite many years, so you will always need some kind of support from the state, and this golden share will actually give you this support.So I am sure that the golden share is something that will not disappear in the near future, the nearest future, and we should not plan that the privatization programme should go without it.But it is something that can bring some value."
RT:  Do you think the Russian political cycle is likely to be a factor in the privatization programme?
OM:  "I actually think that the external factors are much stronger, than what we will see in the political aspect of this issue, because no matter what will be the result of the political issue in early 2012, the privatization programme will anyway start.  And this is much stronger by itself than the politics.  And this is what positively affects the prospects of the presidential, political elections, actually."