Bad bonds: Is Portugal the next Greece?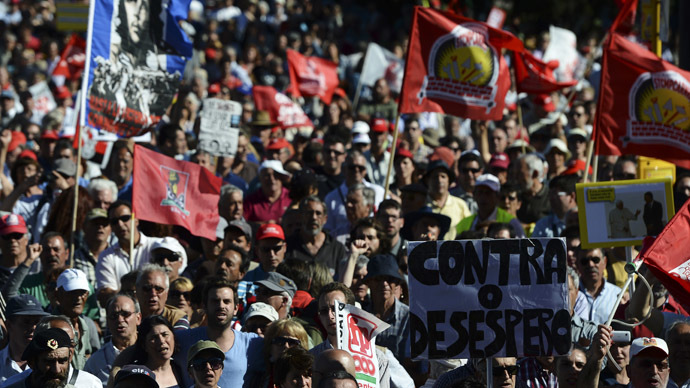 Coalition leaders will reconvene in Portugal in an emergency meeting to address Lisbon's plan to complete its $102 billion (78 billion euro) bailout by next year, protect the euro, and restore bond yields.
Shockwaves raced through European markets after two key ministers resigned on Tuesday over the appointment of a new pro-austerity Finance Minister, spurring fears of political and economic instability.

The announcement sent tremors through European markets, as Portugal's main index dropped nearly 7 percent and euro stocks plummeted.

"The situation in most of Portugal's economy is far from stable," said Anna Bodrov, an analyst at Investkafe.

To enable recovery on trading floors, Lisbon's financial regulator banned short-selling of Banco Comercial Portuges, Banco Espirito Santo and Sonae Industria securities from 8:00am. to 11:59pm on July 4. These banks all experienced losses over 10 percent on Wednesday. The UK's Financial Conduct Authority has also banned the short-selling.

Portuguese 10-year bond yields spiked up to 8.11 percent on Wednesday, but have since settled back to near 7.5 percent, after dipping as low as 7.1 percent. Lower bond yields in the past were hailed as testimony of recovery, so the spike, relinquished a new wave of euro zone crisis contagion fears.

Premier Pedro Passos Coelho will meet with his right-wing counterparts to try and defuse the looming coalition collapse under the tightening austerity measures, which have only deepened Portugal's economic recession.  

The Draghi factor

The Portugese bond scare will likely dominate European Central Bank (ECB) President Mario Draghi's press conference scheduled for 2:30p.m in Frankfurt Thursday.

"Today's ECB policy announcement is a much larger threat to the euro," BNP Paribas said in a note to CNBC.

Draghi will also announce the bank's financing rate, which is expected to remain unchanged at the record low level of 0.5 percent.

He will also likely field questions about protecting the euro and the future of the ECB's bond buying program.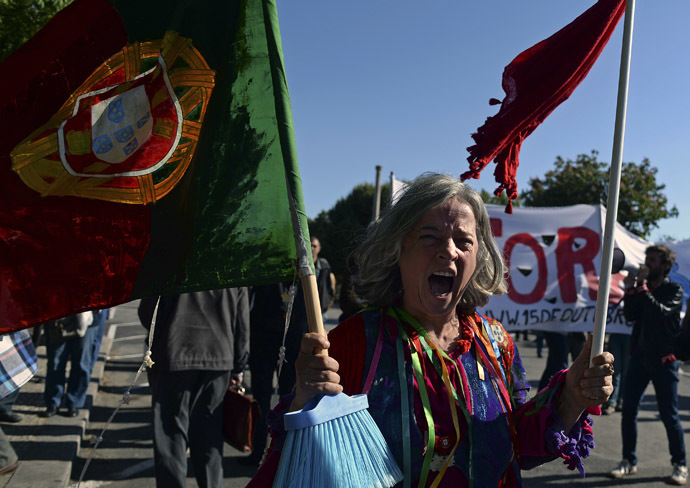 'Elusive' recovery

As much as eurozone leaders like to boast about the end of the euro crisis, recession is still very real in the eurozone's periphery economies- Portugal, Greece, Cyprus, Spain, and Slovenia have all suffered with high bond yields. Borrowing costs continue to rise, and export recovery remains week because all neighboring states are experiencing the same problem: lack of demand.

Output in Portugal contracted by 3.25 percent and its budget deficit has ballooned to 10.2 percent year-on-year in Q1 2013, up from 7.9 percent in the previous quarter. The IMF predicted in June that the public debt in Portugal would rise to 124 percent of GDP next year, an underestimation, according to many analysts.

Unemployment across the 17 euro states hit an all-time high of 19 million in May.

"Economic recovery is proving elusive," the IMF said in a May report.

The International Monetary Fund (IMF) acknowledged that it made 'notable failures' in its handling of the Greek bailout, admitting they had underestimated how deeply austerity measures would stint growth, but are still taking the same route in Portugal.

"It's far from over. The immediacy may have ebbed away, but I think we're all aware that under the surface, there's still a lot of stuff than can come back to bite us," a source at the finance officials' meeting on Tuesday said, Reuters reported.