Polymetal and Polyus Gold: Deal, No Deal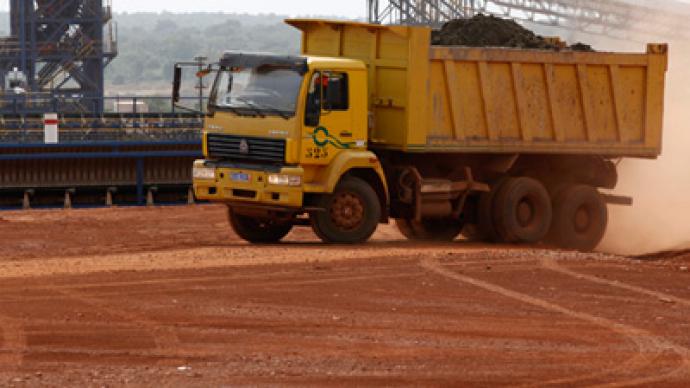 This is a story about the deal that wasn't. It's been a roller-coaster twenty four hours in the history of two of Russia's biggest precious metals companies.
Rumours began to circulate on Thursday that Polymetal International and Polyus Gold were about to merge. The new company would become the biggest gold and silver company in Russia, and one of the biggest in the world. As soon as the news began to spread, the share prices of both companies began to plummet. Polyus Gold fell ten points, and Polymetal by four. Both companies have very high profile shareholders, Alexander Mamut owns just over 10% of Polymetal, and billionaire Michael Prokhorov has almost 40% of Polyus Gold. Analysts say there was a lot of sense in the merger of the two entities making a new company with capitalisation of 20 billion dollars. "In terms of reserves it would be perhaps among the top three, because Polyus Gold has a huge reserves base, so from the point of view of scale it makes sense. And, of course, for the bigger company it makes it easier to borrow money in the market, it makes easier to do M&A both in Russia and globally and also investor appeal is much higher for bigger companies", saysmetals and mining analyst Aleksandr Morozov at UBS.But, this marriage was not to be. Both companies have come to flatly deny any suggestion they are getting together. It took them more than a day, and some cynics have suggested the rumour was a ploy to see how the market would react. "There has been much talk recently about major Russian companies merging. In December, for instance, one of the top managers of Evraz talked about a possible merger with Severstal. On the one hand such mergers can bring a considerable synergy effect, on the other hand the shareholders are unlikely to go for it as it will mean the loss of control over the companies," said Pavel Emeliantsev from Investcafe.
You can share this story on social media: