Polish minister sacked over Gazprom deal
Published time: 22 Apr, 2013 09:41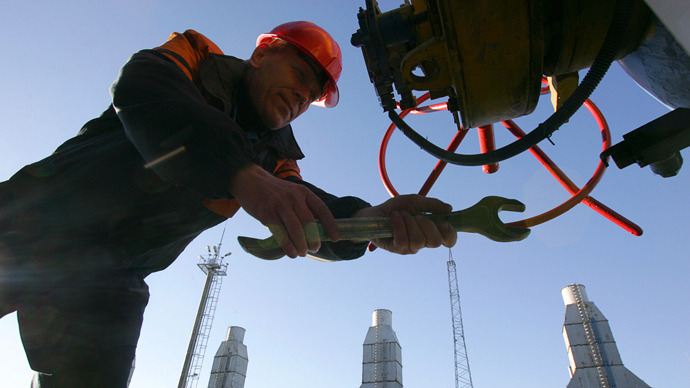 Poland's Prime Minister has fired the treasury minister for alleged mismanagement of a deal with the country's state gas company PGNiG and Russia's Gazprom.
The Polish government was caught off guard when on April 5 Gazprom announced it had signed a memorandum of understanding with EuroPol Gaz to expand the Yamal-Europe 2 gas pipeline through Poland. The government believed construction would be carried out by the state, and not Gazprom.
PM Tusk fired Treasury Minister Mikolaj Budzanowski citing a lack of supervision over the gas monopoly and calling for management changes at PGNiG.
"Despite my respect for Budzanowski's qualifications, he failed to adequately supervise strategic companies in charge of energy security," Tusk told Bloomberg.
"In my view, the oversight function was not fully implemented," Tusk said at a press conference announcing the management reshuffle.
Government officials also pointed to Budnaowski's poor track record with state airline LOT, which under his supervision incurred heavy losses, which resulted in a $127 million emergency loan. The Polish government is now looking for a private investor to pick up the failing airline.
Wlodzimierz Karpinski, who has a background in chemical engineering, was nominated to replace Budzanowski, who has held the post since November 2011.
The Gazprom spat could also mean the dismissal of PGNiG Chief Executive Grazyna Piotrowska-Oliwa.
Joanna Zakrzewska, a spokeswoman for PGNiG, declined to comment on Tusk's news conference or whether Chief Executive Officer Grazyna Piotrowska-Oliwa will leave.

Gazprom and Poland's Europol Gaz signed a memorandum on April 4 to explore the construction of the 15 billion cubic meter Yamal-Europe 2 pipeline, a project which would extend the pipeline through Belarus and Poland to Germany.
Russia supplies 90% of Poland's oil imports and more than 50% of its gas. Poland is trying to become more energy independent from Russia, and also trying to keep good relations with its other strategic neighbor, Ukraine.

A geopolitically important neighbor both to Ukraine and Russia, Poland, according to  should be 'very careful' according to Deputy Premier and Economic Minister Janusz Piechocinski. Poland is trying to remain neutral in the very public Ukraine-Russia gas dispute

PGNiG shares fell as much as 2 percent to 5.34 zloty after Tusk's announcement.
The company is valued at about $10.2 billion, with share prices of $1.72. Incorporated in 2001, the state-owned gas company employs 32,330.