Peugeot strikes back at government over job cut plans
Published time: 20 Jul, 2012 12:52
Edited time: 20 Jul, 2012 16:52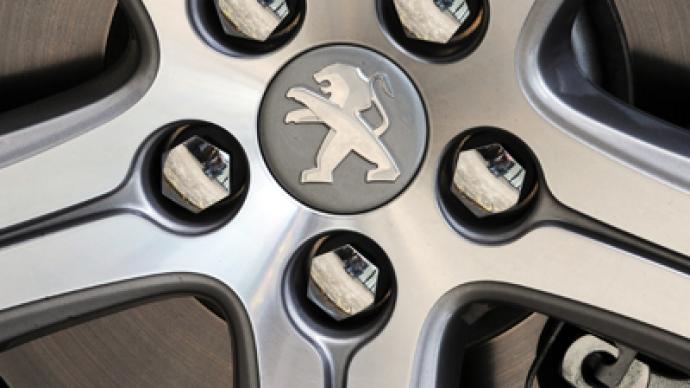 The head of Peugeot Citroen has warned that the criticism from the French government to its plans to cut 8,000 jobs was creating a "dangerous" situation and was undermining investor confidence.
­"We are ready to accept criticism, but there are limits… The attacks the company is currently facing have an immediate effect on (investor) perception. This is a dangerous situation," the company's Chairman Thierry Peugeot said.

French President Francois Hollande has called the plan "unacceptable", criticizing PSA's corporate strategy.

Peugeot Citroen has announced it was closing one French factory, reducing output at another plant and eliminating 3,600 more jobs.

The company said it had to cut jobs after the region's auto sales dropped for a fifth straight year.
"We are well aware of the seriousness of the plan to cut 8,000 jobs. These measures are painful. I understand they can cause shock within the company, the government and the whole of the country." Mr. Peugeot said.

But he added that the carmaker was "forced to adapt" to falling European sales and "cannot stand by and do nothing".

Peugeot's share price has fallen almost 20% since it announced restructuring plans earlier this month.

Ministers have questioned how the company is still able to pay dividends.

The carmaker's intention to cut jobs has caused dismay in Paris. The new socialist government came to power on a promise to reverse industrial decline.

French media have reported that the government is working on an aid package for the car industry that is likely to include help for environmentally friendly vehicles.

The details of the package could be disclosed early next week.