PetroChina joins Exxon to dominate Iraqi oil industry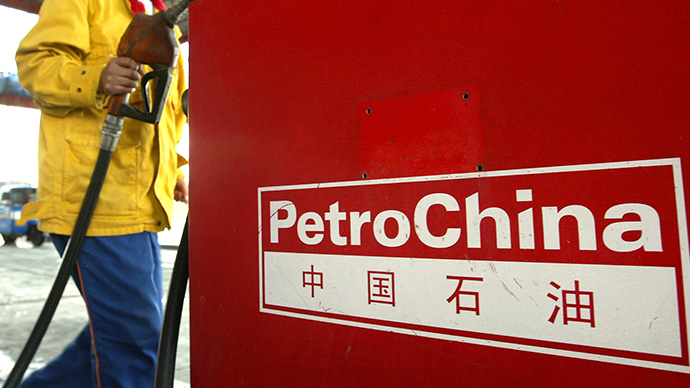 China's biggest oil producer PetroChina will be developing Iraq's giant oil field West Qurna with American Exxon Mobil. The deal could make Chinese energy giant the biggest foreign investor in Iraq's oil industry.
China already dominates the oil fields around southern Iraq, Reuters reports.

PetroChina was the first foreign company to strike an oil deal in Iraq after US-led forces overthrew Saddam Hussein. It is now developing Iraq's biggest oilfield Rumaila with BP.

The PetroChina-Exxon agreement could be announced in weeks.

"PetroChina will participate in developing the field," Reuters quotes an industry source.
Earlier this year PetroChina's ex-chairman Jiang Jiemin told Reuters that the Chinese energy major was keen on working with Exxon at West Qurna.

The American company currently holds a 60 percent stake in the $50 billion West Qurna project, pumping out around 480,000 barrels per day.

PetroChina is also in talks with Russian Lukoil to have a share in another development project at the field, West Qurna-2, according to the agency. West Qurna-2 is expected to produce 500,000 bpd in 2014 and needs $30 billion in investments.

Lukoil plans to invest $5 billion in the project in 2013 alone. The source said that the Russian company would prefer a Chinese partner in the project to secure a guaranteed market for oil sales.

The head of Lukoil, Vagit Alekperov, has said that the company wanted a Chinese firm to replace Norway's Statoil at the project, after it agreed to sell its 18.75 percent stake last year.

Oil producers from the Middle East, Russia, Africa and Latin America are all competing for a bigger share of China's growing market as demand for imported oil falls in the US and Europe, according to Reuters.

The International Energy Association said on Friday that oil production in Iraq fell below three million bpd for the first time in five months in July, after repeated bomb attacks on the country's major pipeline. It predicted a further fall of 500,000 bpd in September as a result of infrastructure work at the oil export terminals, the WSJ quotes the IEA report.

You can share this story on social media: