Capitalism at stake? – An RT debate at the St. Petersburg International Economic Forum
Published time: 20 Jun, 2013 15:46
Edited time: 20 Jun, 2013 15:46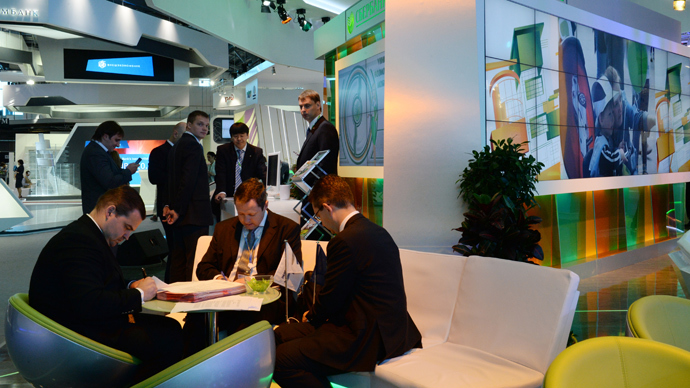 After decades of social benefits, middle classes in developed countries are putting increased pressure on their crisis-stricken governments. Where is the compromised between an adequate safety net and sustainable growth? RT aims to answer this question.
Both developed and developing nations have seen their wealth increasingly concentrated in the hands of an elite few. This comes during a time when the middle class across in the West are increasingly reliant on the welfare state. Do these developments threaten future economic growth, and even distort the political substance of a capitalist society?
RT presenter Peter Lavell will look for answers to these burning questions in a debate at the St. Petersburg International Economic Forum on June. RT will broadcast the event live on June 21 from 1:45pm to 3:00pm GMT.
Lavell's guests will include Olga Golodets, the deputy head of the Russian government and Ángel Gurría, general secretary at the Organization for Economic Cooperation and Development (OECD).

The other debaters include Ronnie Goldberg, Executive Vice President at the US Council for International Business, Vladimir Mau, Rector of the Russian Presidential Academy of National Economy and Public Administration, Hans-Joerg Rudloff, Chair of the investment arm of Barclays, Armen Sarkisyan, president of Eurasia House International, and Andy Se, an independent economist from the People's Republic of China.
A short version of the debate will be aired on June 29 for Peter Lavell's 'On the Money' program on RT.