Panama plans to add euro to dollar
Published time: 16 Oct, 2012 10:56
Edited time: 16 Oct, 2012 16:01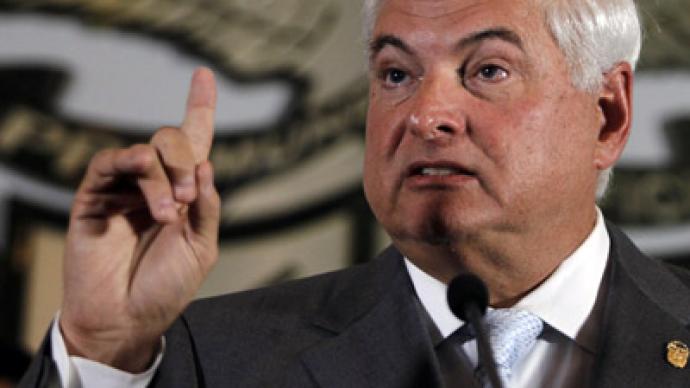 Panama is considering introducing the euro as legal tender alongside the US dollar, the country's President Ricardo Martinelli has announced.
­He revealed the plan to German Chancellor Angela Merkel during a visit in Berlin this week. "In Panama the currency in free circulation is the American dollar and I told the chancellor we are looking for ways for the euro to become another currency of legal circulation and to be accepted in the Panamanian market," Ricardo Martinelli said.
The president expressed "full confidence" in the stability of the German and European economies and stressed he expected the euro zone fiscal problems to be resolved soon. Concerns over a possible breakdown have eased since the European Central Bank said it was ready to start buying government bonds- in the so-called buy-back program – to reduce the borrowing costs of troubled countries such as Spain and Italy.
Panama has an unemployment rate of 2.7% and the economy is among the fastest growing and best managed in Latin America. It grew 10.6% last year with the help of heavy infrastructure spending including the expansion of the Panama Canal and a free trade agreement with the US.

The country's economy is mainly based on a well developed service sector including banking, commerce, tourism, and trading. The Panamanian currency is officially the balboa, but in practice, the country is dollarized. The president hasn't provided any details about the probable introduction of the euro.
Panama is 10,000 km from the mainland eurozone it wouldn't be the first overseas nation to use the currency. French overseas departments from the Indian Ocean to the Caribbean and the territories of Mayotte, and Saint Pierre and Miquelon already use the euro.