The IMF urges action to tackle crisis, advocates more time for austerity to work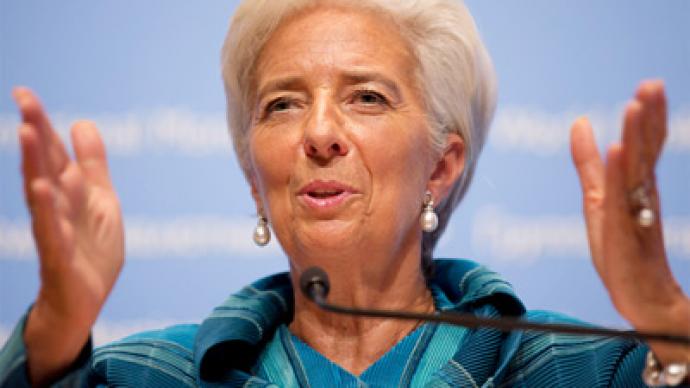 The International Monetary Fund endorsed giving Greece and Spain more time to reduce their budget deficits, warning that tough saving policies could further deepen the recession and hamper recovery.
"It is sometimes better to have a bit more time," Managing Director Christine Lagarde said during the IMF's annual meeting in Tokyo. "That is what we advocated for Portugal; this is what we advocated for Spain; and this is what we are advocating for Greece."However, Germany, Greece's major lender in the eurozone, opposed any easing for debt-burdened countries, stressing it would only hurt investor confidence. "The IMF has time and again said that high public debt poses a problem," German Finance Minister Wolfgang Schaeuble told reporters. "So when there is a certain medium-term goal, it doesn't build confidence when one starts by going in a different direction."He added: "And when Greece wants that and implements measures, no one will force Greece out of the euro zone. But Greece must become competitive. Greece is too expensive."However, Lagarde called the authorities in Europe and the US to act urgently to address their fiscal problems, warning that any delays would worsen economic uncertainty and slow global growth. "Action has already occurred," Lagarde said. "But more needs to happen and faster."Lagarde called European leaders to speed up launching the ECB's bond-buying program and creating a banking union. The IMF is also ready to support a European bailout for Spain, should Madrid seek help, she stressed.Meanwhile European officials pointed out that the US should take steps to tackle the "fiscal cliff" of automatic spending cuts and tax increases that will take effect early next year as it could result in a recession. In response US Treasury Secretary Timothy Geithner assured that Congress has enough time after the presidential election in November to consider its fiscal problems. "We can use the period between the election and the end of the year to negotiate a framework of reforms that can be phased in over time," Geithner said.On Wednesday the IMF cut its global growth forecast for 2012 for the second time since April to 3.3% from 3.5% forecast in July. The eurozone will contract 0.4 % in 2012, 0.1% down from the forecast in July, and grow 0.2% in 2013, according to the IMF. The US will grow 2.2% this year and 2.1% next year.
You can share this story on social media: