Norilsk predicts palladium shortage to widen in 2013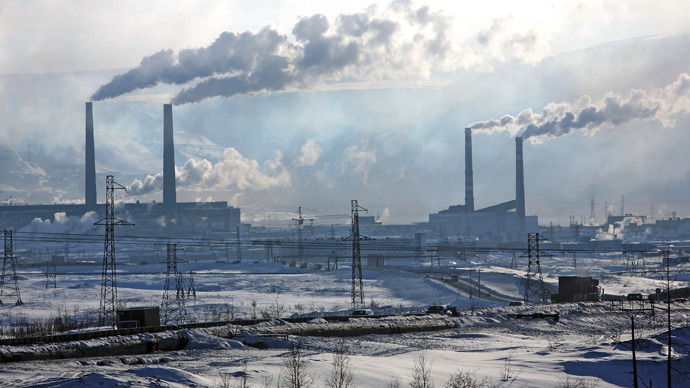 Norilsk Nickel, the world's largest palladium producer, expects the shortage of the precious metal to increase by 25 percent in 2013 due to a less supply.
Anton Berlin, the Deputy Director of Norilsk subsidiary Normentimpex, told Reuters that Norilsk anticipates a 1 million ounce palladium shortfall in 2013, which will boost prices.
Norilsk forecasts it would cut 2013 palladium production to between 2.63 and 2.64 million ounces from 2.73 million ounces last year, according to Reuters.
In 2012 the palladium shortage was approximately 0.8 million ounces, according to Berlin.
Berlin pointed to the dwindling supply from the Russian government's palladium reserves as an indicator of a 2013 shorfall.
Established in 1920 as a secret state precious metals supply, Gokhran currently operates under the Finance Ministry, and is used to soothe any outstanding budget deficits. Exact deposit figures are only speculation.
"We don't see Gokhran's supplies on the market. Even if it still has something in stock, the volume can't be significant," said Berlin, who estimates Gokhran sold about 400,000 ounces of palladium last year.
Its holdings are not part of Russia's more than half a trillion dollars in gold and foreign exchange reserves held by the Central Bank.
"Prices will rise, this is obvious, it's just not very clear when," said Berlin.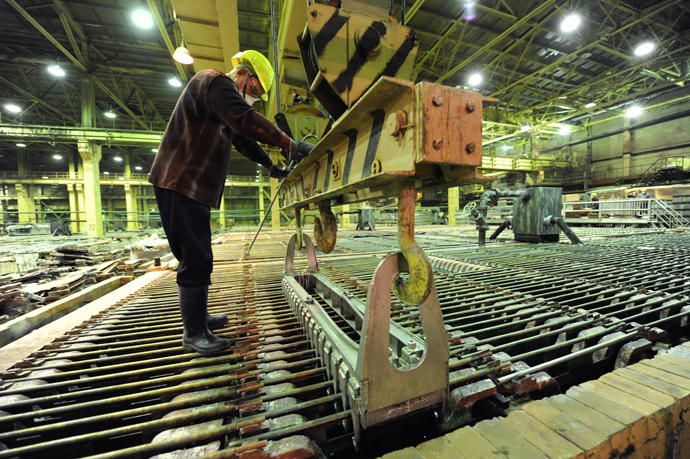 This year palladium prices hit their highest versus platinum in 10 years, slightly fuelled by the deficit Berlin mentioned, which attracted a buying spree. But, along with gold, silver, nickel, and other metals, the palladium market is weakened by the strong dollar.
NYMEX palladium for June delivery rose $16.50, or 2.4 percent, to settle at $714.75 a troy ounce. The palladium spot index traded at $704.0 on the London exchange, down 0.42 percent.
Norilsk Nickel, which is also the world's largest producer of nickel and a major copper producer, was trading in the red on Monday, down 1.18 percent  at $155.18 at 13:50 Moscow Standard Time.
The success of the palladium market performance is closely tied to the automotive industry output, and is heavily dependent on automobile production and sales. Palladium climbed to a three-week high last week on strong China car sales, which rose 13 percent in April.
There is, however, the possibility that prices will climb after the supply deficit.

"This would be a sad scenario ... Producers would need significant time to react and to supply more volumes."

Palladium has long offered a cheap and affordable alternative to gold jewelry plating, and also is used in electronics, but faces tough competition from non-precious metals, such as nickel, which has decreased demand.
The predicted shortage is also paired with strong Chinese factory and retail sales, according to data released Monday.
Year-on-year April industrial output expanded 9.3 percent, up 8.9 percent from March, and retail sales grew 12.8 percent, up 0.2 percent from March.