Russian pipe maker is heading to Wild West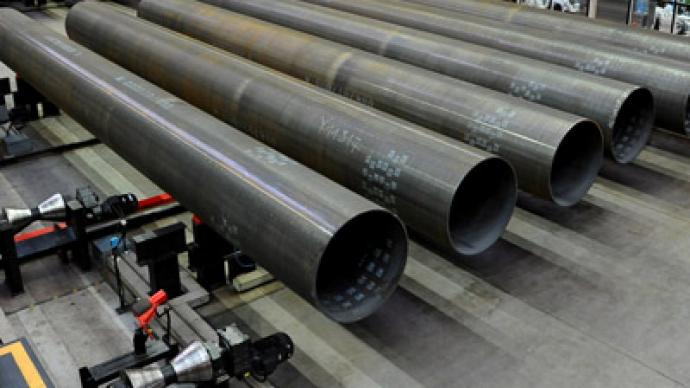 Russia's second largest pipe producer United Metallurgical Company (OMK) has purchased a pipe-making plant in Texas and plans to build another one in the US by 2013.
The plant with a capacity of 150,000 tones of pipes is the first foreign asset of OMK, though the company has been operating at the US market since 2005. OMK has been exporting pipes to the US, but now it is going to develop production domestically."We want to set up production of high-tech pipes, which aren't produced in Russia, but are in demand in the US", Vladimir Markin, president of OMK told Kommersant Daily.The company has already started building of a new plant with a capacity of up to 200,000 tonnes. The investment in the project could be about $100 million, according to experts."The North American market is very interesting to pipe makers as the amount of drilling sites in the US is constantly rising after the crisis in 2008. So pipes will be in demand in the long term", says Ilya Makarov, analyst from Aton investment company. "OMK's move is reasonable as the company works toward geographic diversity. The plant in Texas has rather small capacity, so it can be considered as a trial project abroad for OMK", he added.Russian OCTG pipe-makers became interested in foreign markets as Gazprom and Transneft Russia's major pipe consumers, cut purchases at the end of 2011.Other leading Russian pipe producers have been shopping for foreign assets. TMK owns IPSCO plants in the US, while Chelyabinsk Tube-Rolling Plant ("ChelPipe") has pipe fittings plant in the Czech Republic.
You can share this story on social media: