Oil windfalls lull Russian officials
Published time: 4 Dec, 2007 03:41
Edited time: 4 Dec, 2007 06:41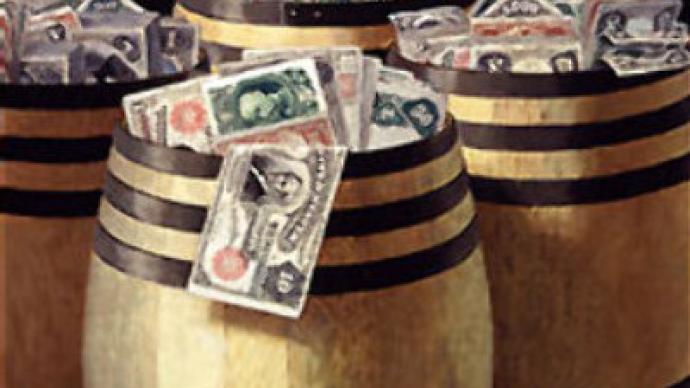 With President Putin's United Russia party securely in control of the State Duma for the next four years, business leaders at home and abroad are asking what the election means for the country's economy.
United Russia has taken more than sixty-four percent of the vote. Its nearest rival, the Communists, lag way behind on just eleven per cent.
So, what do the results mean for the country's economy?
Well, the international investment community can relax, secure that current economic policies will continue.
At home, the results indicate that Russia's voters generally approve of the current economic direction of the nation.
Russia's GDP is motoring along at an impressive seven per cent a year. However, there are problems, including inflation and an over-reliance on energy exports. But analysts say investment is Russia's key need.
Aleksandr Kotchubey, the managing director of Renaissance Investment Management. said this was a "very fragile time" for the Russian economy.
"You have strong oil prices, a huge stabilisation fund and you have a country that is effectively starving for capital and new investments," Kotchubey said.
Record high oil prices, which have recently approached $US 100 a barrel, are adding an estimated $US 700 million per day into the federal budget.
This is adding to the sense of economic growth. But analysts say care is needed in how the windfall is spent. Disagreement remains over how it should be allocated.
Chris Weafer, chief strategist at Uralsib Finansial Corporation, says with so much money coming in, the Government has little incentive to act quickly to implement reforms.
"They do not need to. It's the curse of high oil prices we have seen time and time again in other countries, making quick plans for using the oil well to change their economies and make reforms but then the money comes in – they just get lazy," Weafer said.
The new parliament will need to work with an incoming President early next year to work on further diversification of the economy. A range of measures are being considered. These include steps to invest in developing Russia's human capital and changes to the corporate tax regime to assist technology, and manufacturing.
With the recent appreciation of the rouble, inflation, and Russia's higher labour costs, analysts are expecting policy initiatives to drive Russia's economic growth into the future.
Economist Sergey Guriev says the Duma election was unlikely to have a significant effect on the markets. But the same cannot be said for the March Presidential election.
"There is nothing more significant than the Presidential election in March. Russia is a presidential republic and whoever is in that chair will mean a lot to investors.
Everything depends on the personality of the President, even though the parliamentary election was to assure the success of the Putin's plan. We know that in this country, the President means a lot and in that sense everybody is waiting for the real thing," Guriev said.