Novatek may break Gazprom's export monopoly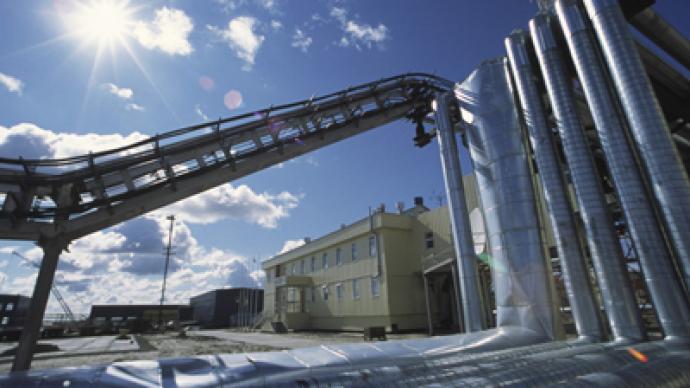 Gazprom, Russia's natural gas export monopoly, appears to be loosening its grip on gas exports. The country's second largest gas company Novatek, is due to start delivering natural gas to Germany's EnBW.
Novatek will supply EnBW ,Germany's third largest electric utility, with about 2 billion cubic meters of natural gas annually with the first deliveries scheduled for October 2012, Novatek's Financial Director Mark Gyetvay said on Tuesday.Gyetvay emphasized that Novatek planed to expand its  trading activities in the  European market,  in particular by exporting products from the terminal in Ust-Luga. EnBW said it would spend about 600 million euros over 10 years buying gas under the new contract.In July the Head of Novatek Leonid Mikhelson denied signing a deal with EnBW, but confirmed he was looking to expand the company's market activities in Europe and Asia-Pacific region. Novatek has been gaining market share in Russia at the expense of Gazprom, reaching a deal to sell gas to the Magnitogorsk steel mill.However the company has been excluded from the more lucrative export market, where Gazprom has had a legal monopoly since 2006. There was speculation Novatek struck a deal with the export arm of Gazprom to act as an intermediary. This meant complying with the law and giving Novatek access to Gazprom's pipeline network. Novatek is partly owned by Gennady N. Timchenko who also co-owns a commodity trading company. French oil giant Total holds 5 percent in the company while Gazprom owns 10 percent. Experts think Gazprom's legal monopoly on exports is aimed at preventing competition among Russian companies that could push down the price of natural gas in Europe. In 2011 Russia supplied 26 percent of Europe's natural gas. Many think allowing a second seller into the market might help the Russian industry retain market share.