Novatek shares spike on export rights reports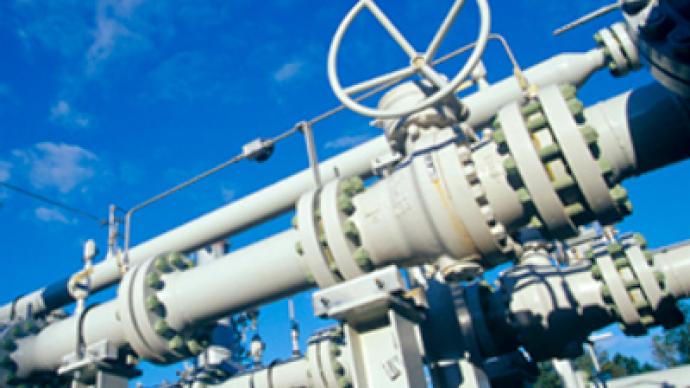 Reports that Russian gas producer, Novatek, may get gas export rights saw the company's shares jump, before clarification by Gazprom about its right to transit gas through Kazakhstan saw them share price ease.
Novatek's share price initially jumped 7.5% in the immediate wake of reports carried by Interfax that documentation being prepared for Gapzrom's shareholder meeting refer to an arrangement that would require Gazprom, Russia's largest gas producer and sole gas exporter, to declare, on behalf of Novatek, gas crossing Russian borders.
The Interfax report adds that Novatek would be required to pay up to 1.58 rubles per 1,000 cubic meters, up to a total of 42.7 million rubles, including VAT. Under current gas export laws Gazprom is the only company with the right to export gas extracted in Russia.
Gazprom subsequently confirmed that it would declare volumes of gas being transported from Russia through Kazakhstan and back into Russia, under a gas transport services agreement with Novatek. The Gazprom statement emphasized that the agreement would not encompass Novatek being given export rights.
"Using our gas-transport routes, a determined volume of Novatek gas will travel through Kazakh territory. In accordance with the agreement, Gazprom will, on behalf of Novatek, be declaring the gas moving through Russia's customs border,"
"Gazprom and Novatek have not struck deals on exporting Novatek gas. Gas moving through Kazakhstan will return to Russian territory for further consumption on the domestic market,"
You can share this story on social media: