Novatek starts gas delivery to Europe, despite Gazprom monopoly
Published time: 16 Oct, 2012 14:26
Edited time: 16 Oct, 2012 18:26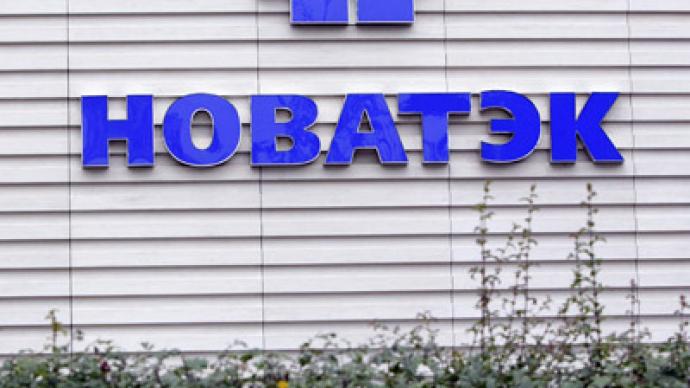 Russia's largest independent gas producer Novatek has started gas deliveries to Germany's EnBW, becoming the first Russian company to challenge Gazprom's export monopoly.
"We have started supplies. They are profitable ", Novatek Deputy CEO Mikhail Popov said. He didn't rule out that the company will make new deals in the near future. "Why not, if we could offer a good price?"
In August 2012 Novatek announced it had signed a 10-year contract with EnBW for the supply of about 2 billion cubic meters (bcm) of gas a year. EnBW said it would spend about 600 million euros over 10 years for gas under the new contract.
EnBW Energie Baden-Württemberg AG is one of the largest energy companies in Germany with revenues totaling 18 billion euro in 2011 and some 20,000 employees.
Novatek had been barred from the European gas market as the state gas producer Gazprom has enjoyed a monopoly on gas exports since2006. Novatek reportedly sells gas to the European clients through Swiss trader Novatek Gas&Power.

There was also a speculation Novatek struck a deal with the export arm of Gazprom to act as an intermediary. The move was designed to comply with the law and provide Novatek access to Gazprom's pipeline network.