Norilsk plot thickens as Interros says no deal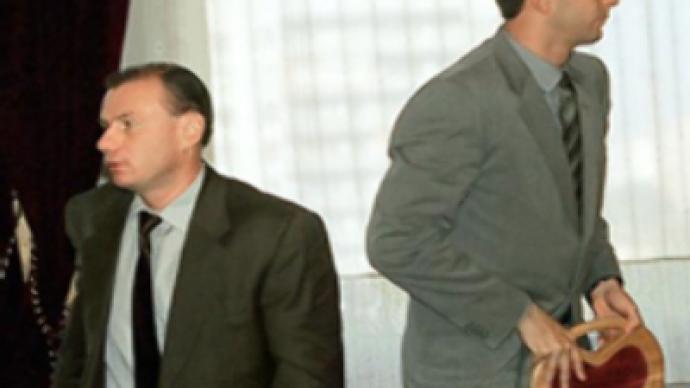 Vladimir Potanin and Interros are making no new deals with Mikhail Prokhorov and Onexim. After two days of no response to the announcement that Onexim will sell a 16.6% stake in Norilsk Nickel to Vladimir Potanin and Interros, the fate of the worlds large
The Interros statement noted that Prokhorov had not met commitments in April and May 2008 concerning Norilsk Nickel and Polyus Gold. The statement added,
"For this reason, V. Potanin and Interros are not preparing or making any new deal with him."
This comes after a Tuesday announcement from Mikhail Prokhorov's Onexim that it was completing the consolidation of a 16.6% stake in Norilsk Nickel to sell to Potanin's Interros for a 32.5% stake in Polyus Gold plus $6.5 Billion in cash.
The Interros statement accused Onexim of using Tuesday's statement to manipulate the market, adding that,
"We believe that the public statements of Onexim Group delude the market and are aimed at manipulation of shares. For its part, Interros, as a Norilsk Nickel shareholder, has proposed that the company ask regulators for an official qualification of M. Prokhorov's conduct as a member of the Norilsk Nickel board of directors,"
There has been no response from Onexim to the accusations contained in the Interros statement. In a further statement Interros announced that it had transferred a 7.4% stake in Norilsk and a 7.4% stake in Polyus Gold to offshore companies.
On Thursday, Oleg Deripaska's United Company Rusal, which has a 25% plus 2 share stake in Norilsk Nickel, it purchased from Onexim in December 2007, called on the Federal Financial Markets service to investigate the sale proposed in Tuesday's Onexim announcement. The Rusal statement noted that the purchase of a 16.6% stake in Norilsk by Interros or Potanin would push Potanin's holding in Norilsk above 30%, which, under Russian law, should trigger a buyout offer for minority shareholders. The Rusal statement also suggested Interros may already control more than 30% in Norilsk, and therefore be in breach of the buyout requirement, and called on the Federal Financial markets Service to investigate the Norilsk shareholder structure.
Also on Thursday evening Rusal indicated it would vote against the appointment of Vladimir Strzhalkovsky as General Director of Norilsk Nickel at a Friday Norilsk Nickel Board of Directors meeting. Strzhalkovsky, currently head of the Russian Federal travel Agency, and who does not have a mining or resources background was proposed as General Director by Vladimir Potanin in late July. Rusal's statement rejecting the nomination noted,
"UC RUSAL believes that the practice of frequently replacing the CEO and appointing people who have nothing to do with the metals and mining sector or any experience of managing a large industrial company, which is publicly traded on international stock markets, contradicts the principles of corporate governance and inflicts severe economic and reputational damage on the company and its shareholders. Moreover, the reasons and goals for the appointment planned by Vladimir Potanin are not clear,"
You can share this story on social media: