Time for Norilsk players to have a look at themselves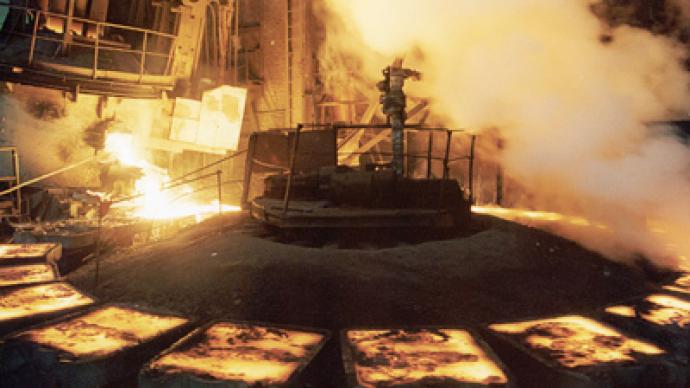 How Norilsk Nickel shareholders interact with the board and other shareholders after this week's EGM will send a message not just about Norilsk, but about Russia's corporate culture.
Shareholder disputes and the way they are handled say a lot about the companies where they are taking place, about the shareholders, and the jurisdictions where the action unfolds.The malaise which has seemingly overtaken events at Norilsk Nickel says a lot about Russian corporate culture, and underlines a lot of the negative perceptions held about it by international investors.It doesn't look good.All the bogey issues are there – a batch of magnates spoiling for a fight, a company management which seemingly has a fair bit of cash stashed around and a vague public position on what it would do with it; a key shareholder which needs a fair bit of cash; a range of court injunctions and appeals across Russia and the rest of the world cluttering up various actions along the way.Then there are the accusations of voting fraud, a shareholder agreement which didn't really provide much commitment beyond the depths of the financial crisis, a range of buyout proposals, and oligarchs yelling out their buy or sell thoughts via corporate statements or interviews. There are subsidiaries acquiring treasury shares, commitments to sell those shares to companies committing to vote with management, claims of judicial processes being bent in the Caribbean.That's a lot of melodrama by anyone's standard – there are soap operas with less.Anyone paying much attention to all of this from, say, New York or London – bearing in mind it has dragged on for three years now – could easily be forgiven for asking themselves if they want exposure to all this static.If it is just resources they want exposure to, then they have probably been bedded down in something South African or Australian for some time.If it is something Russian they want exposure to, then even other Russian companies can handle things better than Norilsk, Rusal, Interros and various other bit players.About the biggest buying motivation for Norilsk at the moment could be that its share price has been knocked about so much that it couldn't get any worse.Maybe the share buyback – which has done something for the share price reflects that thinking.Key Rusal shareholders Vekselberg and Prokhorov were out in public stating that the latest Norilsk bid of $12.8 billion for 20% of Rusal's 25% stake was within the ballpark of what they thought was a reasonable offer.Major Rusal shareholder, Oleg Deripaska, was well within his rights to judge that it wasn't.But presumably if the price on offer was not enough, then that is also raising the price Rusal will find itself needing to bid if it makes another pitch for Vladimir Potanin's 25% Interros stake.Beyond that, there is the vote itself.Currently the prevailing thought amongst analysts around Moscow seems to be that Norilsk management and Interros probably have the numbers to get their Board up, after the St Kitts-Nevis court injunction on the voting of shares purchased as part of Norilsk's $3.5 billion share buyback was overturned.But this is Russia, and of course nobody will be certain until the votes are in and the new Board sitting – even then there would be those looking for legal challenges, given the events that have transpired.If that result does eventuate, it will be the second time in 6 months that a Rusal-inspired EGM has failed to deliver the outcome it was seeking, leaving onlookers wondering about what its options are for its stake.It will also lead to more questions about why it has pursued its course of action for as long as it has.It has stated repeatedly that its debts have been reorganised and no longer present a major issue.What synergies does it see in extending its link to Norilsk, and are they worth the hassle? Is the marginal utility really worth it?Of course it takes two or more to tango and Rusal isn't alone.Indeed there is certainly logic in some of the general themes it has raised about Norilsk.Is Norilsk management too close to Interros?Does it have too many non-core assets on its books, and more cash than it is capable of using?Why wasn't the deal with Trafigura raised at a Board level, and does it have some sort of strings attached?These are precisely the sort of questions independent shareholders would presumably like to know the answers to because they go directly to the economic efficiency of the firm, rather than the politics of who is running it.It's that politics equation that largely explains the discount Russian companies are often at in comparison with international peers.Beyond the fact that the government currently owns about 50% of the economy, with controlling stakes in many of Russia's largest companies, there is the undeniable fact that virtually every other board of directors in Russia is basically beholden to one major shareholder, or group of shareholders. Where those shareholders have shown themselves capable of waging war with one another over a long period of time, it must affect management of that company.It must be time to bring the melodrama to an end – for shareholders in Norilsk Nickel, presumably even for the warring shareholders, and certainly for the perception of corporate Russia.
James Blake, RT
You can share this story on social media: