Nordgold weak after split from Severstal
Published time: 18 May, 2012 13:12
Edited time: 18 May, 2012 17:12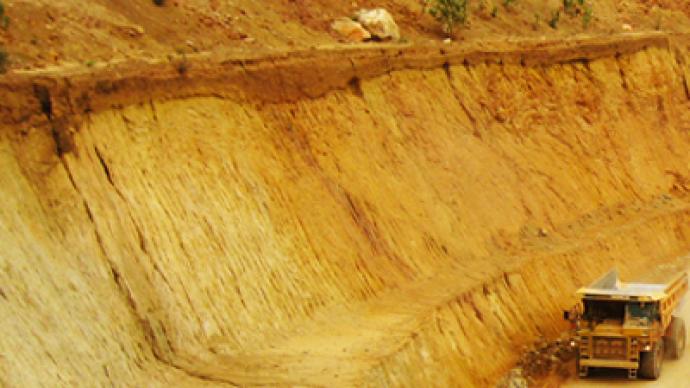 Russia's third-largest gold miner Nordgold reported on Friday its net income dropped to $60 million in the first quarter of 2012, or 30% compared to last year, after its gold sales fell 10%.
­The group's revenue grew 8% up to $264 million compared to $244 million in the 1Q of 2011, while EBITDA – an indicator of a company's net efficiency – fell 15% to $114 million due to rising costs. Cash outflow from operating activities totaled $19 million, compared to a cash inflow in the 1Q of 2011 of about $80 million.
Though average gold prices surged 20% to $1,689 per ounce last summer, production declined 10.2%. It "was impacted by mine-specific issues which have since been identified and largely fixed," Nordgold said in a statement.

It is the first quarter result issued after Nordgold split with its parent company Severstal, owned by Alexey Mordashov. The division was aimed at increasing Nordgold's efficiency.

Meanwhile, the company insists it is optimistic about the future. "With production now returning to our forecast rates we anticipate a strong second half to the year," its statement says. Nordgold plans to boost production to 800,000 – 850,000 gold equivalent ounces in 2012, as well as increasing output to one million gold equivalent ounces in 2013 from 754,000 ounces in 2011.