Nord Stream launches second pipeline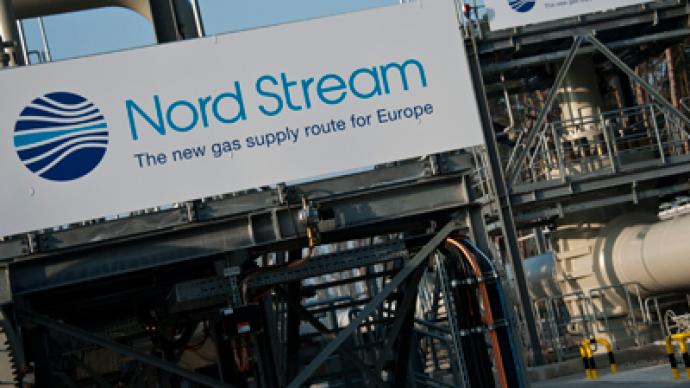 The second stretch of Nord Stream gas pipeline, linking Russia and Germany, was launched on Monday, doubling Nord Stream's capacity to 55 billion cubic meters (bcm) per year.
The first Nord Stream pipeline with an annual capacity of 27.5 bcm began operating in November last year, starting the first direct supplies from Russia to an estimated 26 million homes in the EU. But during its first 11 months of the operation only 9 billion bcm of Russian gas, or about 30-40% of capacity, has been delivered to Europe, said to Jens Mueller, spokesman for the pipeline operator.Nord Stream could build two more pipelines with one of them between Russian and the UK, Gazprom's CEO Alexey Miller said at the opening ceremony in the Russian town of Viborg, nearby St. Petersburg.The Nord Stream pipeline is an ambitious project developed by Russia's gas major Gazprom with a 51% stake, Germany's Wintershall Holding and E.ON Ruhrgas (15.5% stake each), France's GDF Suez and the Netherlands' Gasunie (both have 9%). Passing under the Baltic Sea from the city of Vyborg in Russia's Leningrad region to Greifswald in Germany, Nord Stream is the longest and highest pressure sub-sea pipeline in the world."Nord Stream is able to satisfy the growing energy demand from Europe. Stable and trouble-free gas supply will be provided directly, by the shortest route, which links the major European markets with Russian gas fields. We guarantee it," Russian President Vladimir Putin said in a statement, released by his press service.
Leaders of the European countries, participating in the project have also stressed the significance of the project for the region's energy supplies. "I believe in natural gas, it has an important role to play in the energy and environmental challenges with which we are confronted," French President Francois Hollande said in a video address. "The completion of this project also signals a new stage in the relationship between Russia, one of the main gas producers for the past 40 years, and Europe, its main export market," he added.
German Chancellor Angela Merkel has also pointed out that the North Stream project is a boost to cooperation between Russia and the EU."One of the major infrastructure projects of out time is successfully complete," Merkel said. "Our long-lasting and equal partnership is obviously beneficial for both parties. Europe gets more security in energy supply as gas remains the most important energy source in our countries. Russia secures a stable demand and profitable sales of its gas."Merkel added: "The Nord Stream project showed that state and business can build an efficient unit across national borders".
Before setting the facility into operation, Gazprom transported gas to Western Europe through Belarus and Poland, as well as through Ukraine and Slovakia. In 2007 and 2008 a dispute between Gazprom and Naftogaz of Ukraine led to supply disruptions, which forced Russia to seek alternative supply routes.The project is estimated to have cost as much as 7.4 billion euro, but the pipeline is expected to function for up to 50 years. The Netherlands Prime Minister Mark Rutte pointed out that investment in Nord Stream was crucial for the nation's economy."Some 66,000 people in the Netherlands earn their living directly or indirectly in the gas sector. And this sector has a great potential. It explains our ambition to remain the gas hub for Western and Northern Europe," he said in a statement. "Investing in times of economic uncertainty needs courage and vision, but the investment will pay off," he stressed.
You can share this story on social media: