Norilsk Nickel closes share buyback offer period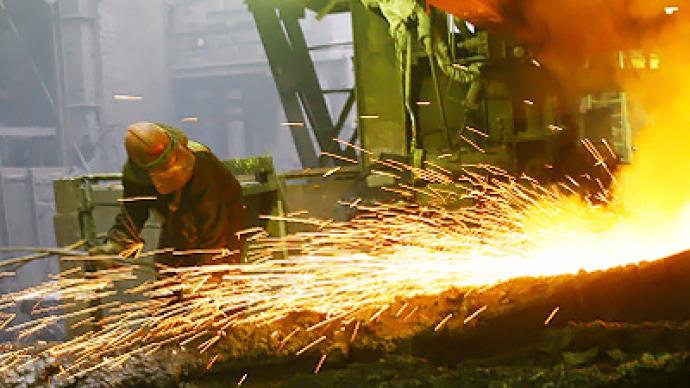 Norilsk Nickel closed the offer-taking period for its share buyback on Friday acquiring an additional 7.3% of shares from over 8% of minority shareholders.
The buyback is a part of the strategy for company capital increase, which has another important angle of strategic priority in a corporate conflict with Rusal.The securities were bought by a subsidiary company Corbiere. Initially, Norilsk Nickel had planned to buy 11.9 million shares or 6.2% of the capital during the buyback, but as a result of oversubscription the day before the end of the buyback the volume increased to 13.9 million shares. Shares were bought at a price of $252 each with 10% premium to a market price announced at the time of tender, but then it declined substantially due to the growth of quotations of the company.Norilsk Nickel is planning to spend $4.5 billion on the two-session buyback program. The second session of the shares buyback will continue for 12 months as soon as Norilsk announce the results of the first session and will cost another $1 billion. Denis Gabrielik, analyst at FC Otkrytie, expects the shares to grow in price, which can have a positive impact on company capitalization results after the second session of buyback and strengthen management position. "The first session of buyback was successful. Norilsk Nickel will continue to buy back its shares to increase the company cost and redistribute shares between strategic investors such as Trafigura which has already taken part in buying Norilsk Nickel shares. While the sale price was not disclosed, we assume that Norilsk Nickel sold its stake for $3.5 billion. According to Norilsk, the sale strengthens the relationship between Norilsk Nickel and Trafigura. In fact, Norilsk announced that it may start to sell products in collaboration with Trafigura. With a growing demand for Norilsk Nickel metals, notably palladium and copper, we expect the share price to rise to $288 per share despite several negative facts such as the latest Rusal lawsuit protesting against the Norilsk Nickel buy back program. I think that Norilsk may pursue another buyback in order to strengthen management's position and encourage Rusal to consider the sale of its stake."The second phase of the buyback program and the June AGM are expected to provide further details.
You can share this story on social media: