NLMK posts FY 2010 net profit of $1.25 billion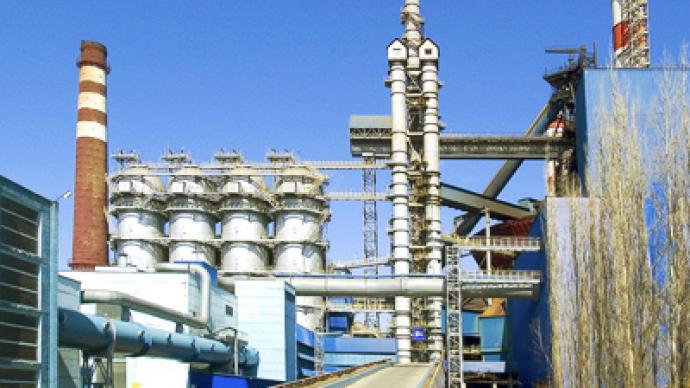 Russian steelmaker, Novolipetsk Steel or NLMK, has posted a FY 2010 net profit of $1.255 billion under US GAAP.
The net result attributable to NLMK shareholders jumped 484% year on year from $215 million posted for FY 2009, with FY 2010 EBITDA rising 63% to $2.349 billion, as FY 2010 Revenues rose 36% to $8.351 billion from $6.140 billion a year earlier.
For 4Q 2010 net income attributable to NLMK shareholders fell 71% quarter on quarter to $149 million, as 4Q EBITDA contracted 29% quarter on quarter to $493 million despite a 2% increase in revenues to $2.266 billion.
Chief Financial Officer, Galina Aglyamova, was upbeat about the FY figures saying they reflected the company's focus on costs during the downturn and underpinned the longer term outlook.
"NLMK has performed strongly this year, taking advantage of favourable market conditions andkeeping production costs low. We once again confirmed our status as a highly sustainable business, both financially and operationally capable of moving ahead irrespective of the market fluctuations."