Nissan to build Murano in Russia in 2011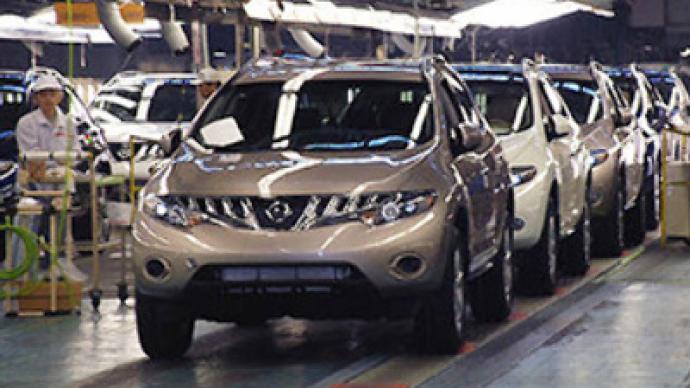 Japananese automaker, Nissan, has announced that it will start building its sport utitlity vehicle Murano model in Russia beginning in 2011.
Nissan General Director of Manufacturing Rus, Fudzio Hosaka highlighted the companies hiring plans.
"The company is now hiring workers for the plant's second shift. It will be launched in June 2010. Another 600 people will be added to its 850 workers."
Hosaka said that the company is also planning to localize the manufacture of many of the vehicles components.
Production will take place at Nissan's $200 million St. Petersburg plant which was opened last June and can put out 50 thousand vehicles a year at full capacity. Nissan is already producing the Teana and X-Trail models at the plant.
The announcement comes as the automaker has improved its forecast for car sales in Russia.
"Nissan automobile sales in Russia could rise to 70,000 vehicles per year, and the number of dealers could increase from 84 to 120," said Nissan Motor Rus general director, Francois Goupil de Bouille.
You can share this story on social media: